Epic Games is American video game and software developer company which having various most popular video games like Fortnite, Unreal Engine, Unreal Series, Gear of Wars Series etc.
Twitch is video live streaming platform which focus on live video games streaming. Fortnite is a battle royal game that is owned by Epic Games and is steamed on Twitch for many years.
Some of the highest stream viewed are actually from Fortnite Players. If you wan to know how to link epic games to Twitch then you are at right article.
In this article, we we will explain how to link or connect Epic Games to Twitch.
How To Link/ Connect Epic Games To Twitch?
Steps to Link/ Connect Epic Games to Twitch:
Step 1: Go To Epic Games Website
To link Epic Games account to Twitch , first go to Epic Games Website and Login with your credential if not logged in.
Step 2: Tap On Profile Icon
After Login into Epic Games account, tap on profile icon or Epic Games username which is located in top right corner.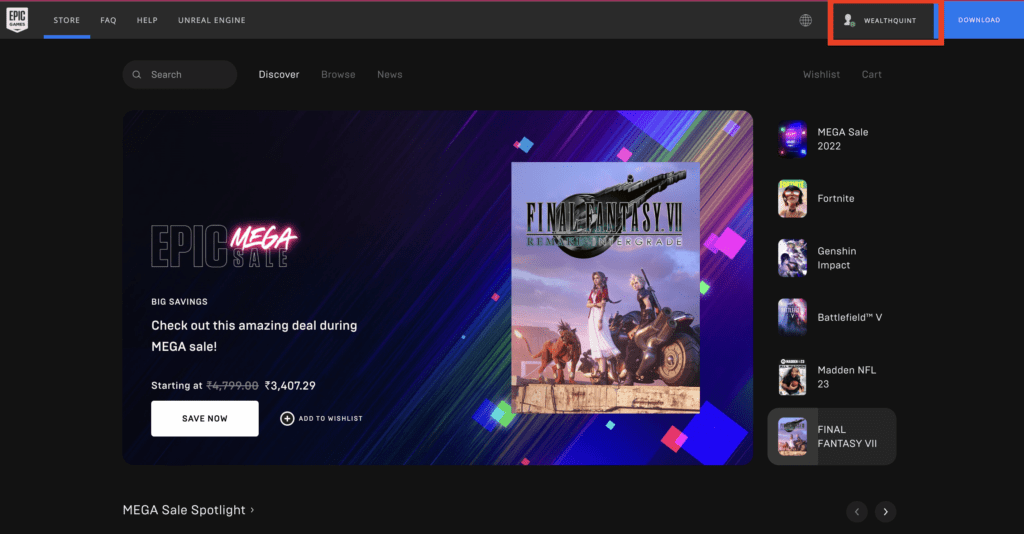 Step 3: Click On Account
After clicking on Profile icon, a menu bar will open. From the Menu bar click on Account.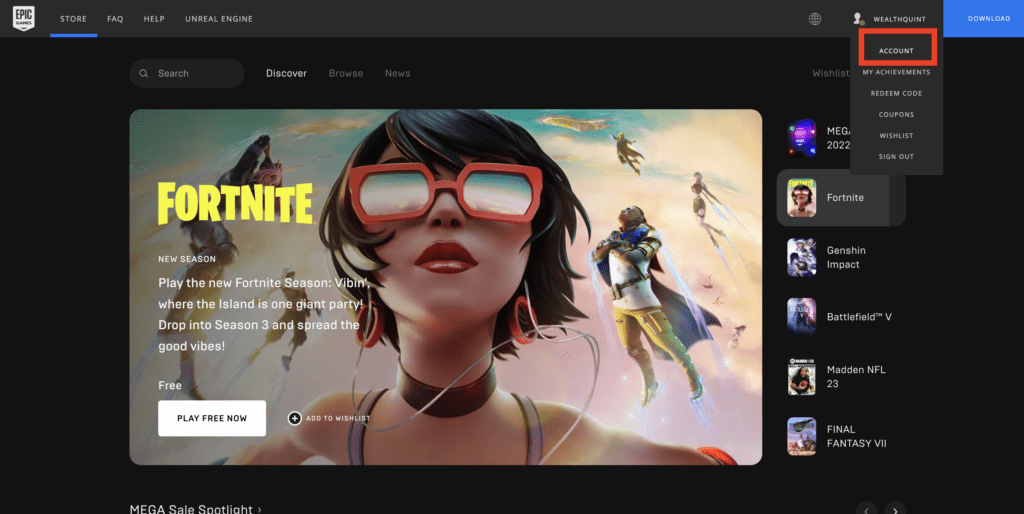 Step 4: Tap On Connections
After clicking on Account, In left bar menu, check you will find "CONNECTIONS". So, click on "CONNECTIONS" which will help you to manage permissions for applications and to manage linked accounts.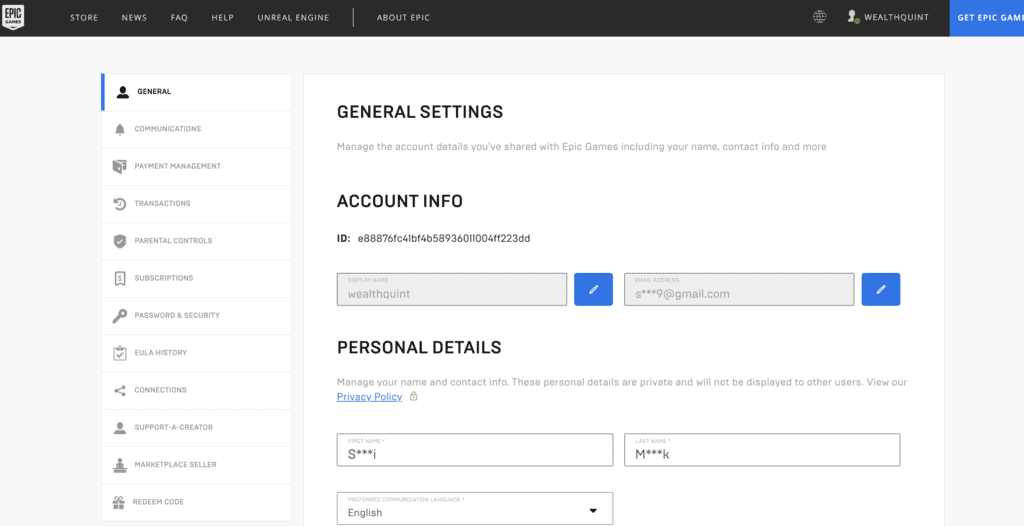 Step 5: Click On Connect To Twitch Under Accounts
Under connections, first click on Account tab where you find all accounts which you can link to Epic Games like Google, Steam, Github, Twitch, Xbox, Playstation Network, Nintendo Account etc.
Now, we want to connect Twitch. So, click on Connect under Twitch.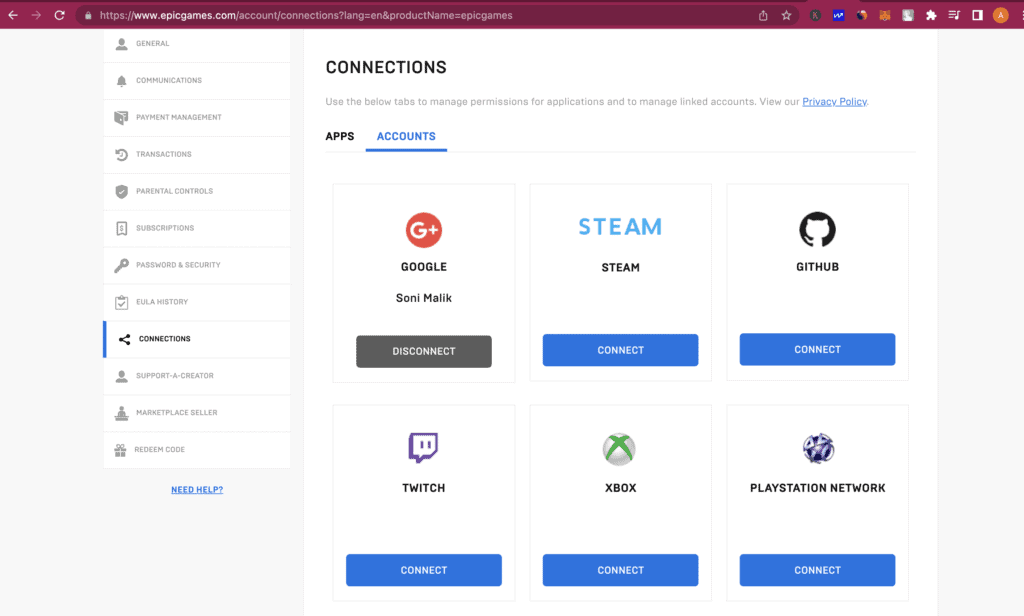 Step 6: Click On Link Account
When you click on Connect, a popup will come which will ask your confirmation to connect Epic Games to twitch.
The popup will show you "you are signed into Epic Games with *****@gmail.com. In order to link to your Account, you will be directed to Twitch Website."
Now, click on "Link Account" button for conformation.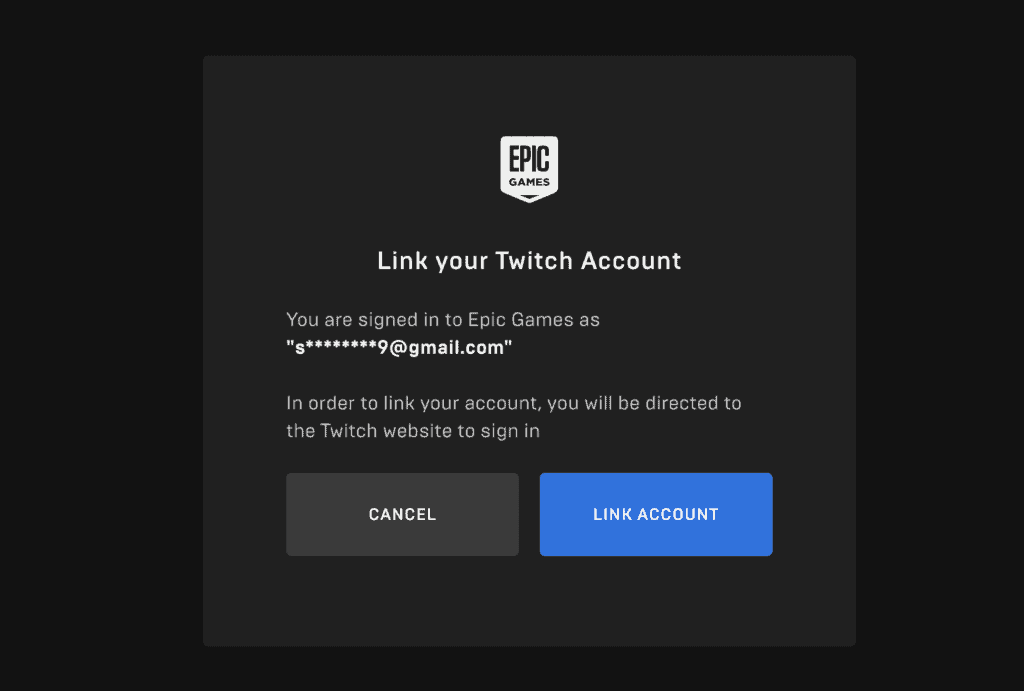 Step 7: Click On Authorise
After providing the confirmation to linking of Epic Games to Twitch Account, you need to provide the autherization to Epic Games "Only click Authorize if you trust Epic Games."
Click on "Authorize" to complete the linking of Epic Games to Twitch.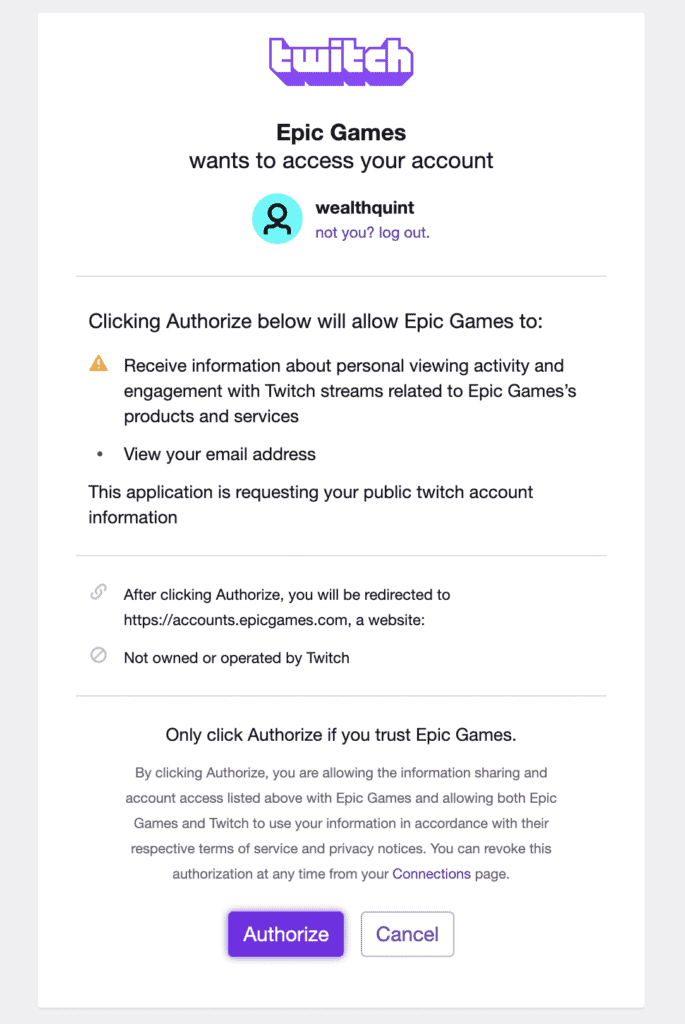 Note: You must login into Twitch Account to complete the Authorization. If you don't have account in Twitch, first create the account and login into Twitch.
Step 8: Twitch Account Connected To Twitch Successfully
After completing the Authorization, your Epic Games account will be linked or connected to Twitch successfully.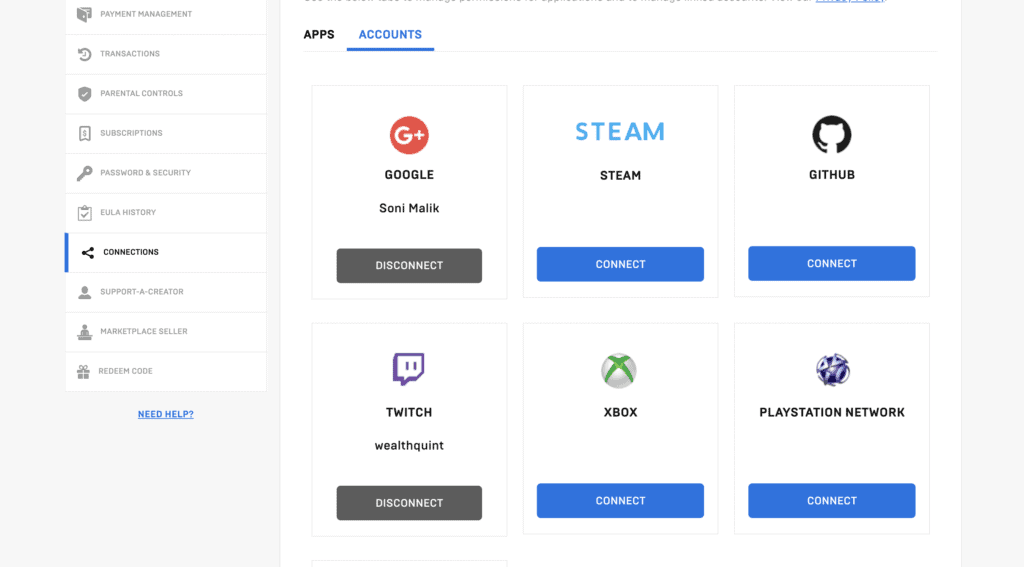 You will also get an email for confirmation saying "You have successfully linked Twitch to your Epic Games account. If you did not make this request, please change your password and contact us immediately."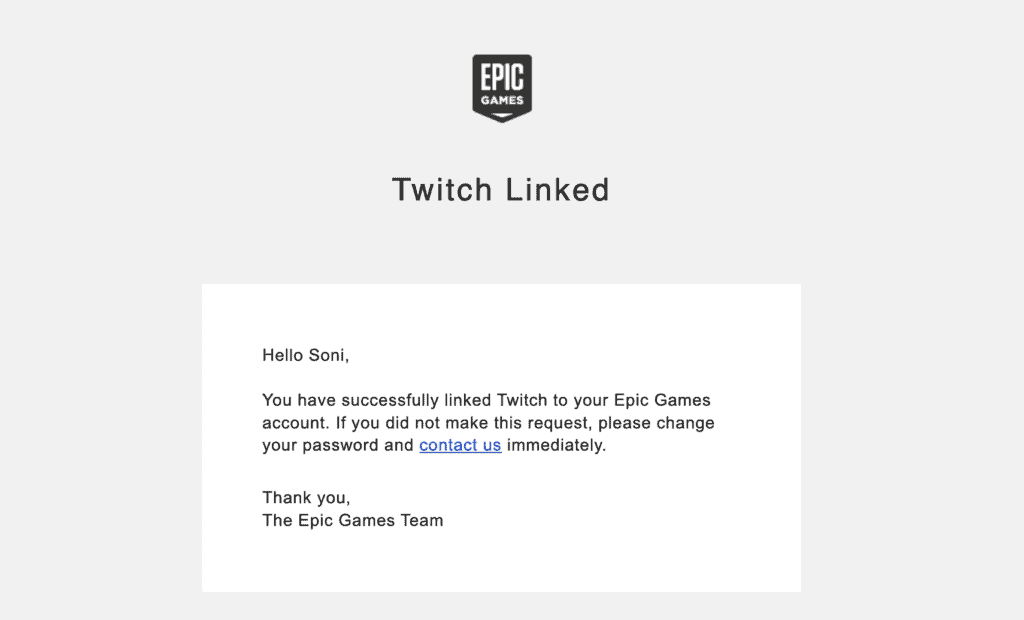 Also Read:
What Happens When You Link Your Epic Games Account To Twitch?
If you want to earn free loot or e-mote then you should always connect your Epic Games account to twitch. When you link your Epic Games to Twitch then you can earn free loot or emote.
Conclusion
To connect Epic Games account to Twitch, go to Epic Game website >> Login into Epic Games >> Tap on Profile icon >> Click on Account >> Click on Connections >> Under Account tab click on connect Twitch >> Twitch account will be linked successfully to Epic Games.
You can earn lot of free goodies, loot or emote after linking participation in different events.
Similar Posts: