CoinSwitch is a leading platform for cryptocurrency and trade. You might not be interested in crypto and trading anymore. Also, you might not like to use CoinSwitch. In such cases, you can permanently delete your Coin Switch account. Your account will be closed within a few days after you have submitted the closure request.
Steps To Delete CoinSwitch Kuber Account
Step 1: Open the CoinSwitch Kuber Application.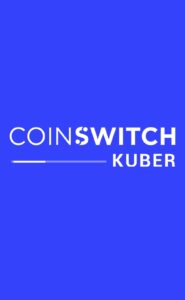 Step 2: Then you have to go to the 'Profile' section.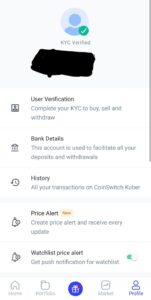 Step 3: After clicking the profile you need to tap on the 'Help and Support' option.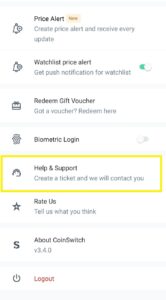 Step 4: You have proceeded towards the 'Account Related' option now.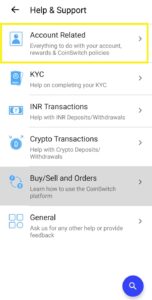 Step 5: Select the 'Account Closure' option now.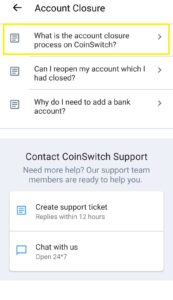 Step 5: On the screen, you will get three alternatives. Among them, you have to click on 'What is the CoinSwitch Account closure process?'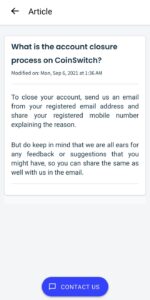 Step 6: On the next interface, you will get some guidelines. They will ask you to email for account closure along with the email id used in the account and also your number. 
Step 7: Below the guidelines, there will be an option 'Contact Us'. You have to click on that and either create support ticket and You have to fill in all the necessary details and also a reason for deletion. or chat with them.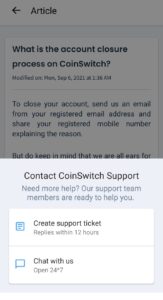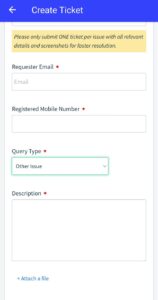 Step 8: After submitting the request, you will be notified regarding the closure. 
Alternatively, You can also send a mail [email protected]. You have to send a request for deleting the Account from the registered mail id. Also, you need to state the reason for closing the account. They also ask for your email id and phone number. As a result, within a few hours, they will inform you that your account is permanently closed. 
Things To Do Before Deleting CoinSwitch Account
You have to sell or transfer the available balance in your CoinSwitch Account to another account before closing it.
You must clear the dues if your account carries any negative balance. Otherwise, your account will not be closed.
Enter your account details carefully. If you enter any wrong information by mistake, your account will not be closed.
Closing a CoinSwitch Account is not a big deal. You can close the account through an email. And if you face any problem in the process, you can contact CoinSwitch Customer support.
How Can I Contact CoinSwitch Kuber?
The CoinSwitch Kuber app is the greatest cryptocurrency trading platform. Because it offers a simple user interface and a seamless user experience. Please contact us at [email protected].  if you have any questions or suggestions.
Recommended:
Top 5 Best Cryptocurrency Apps in India
8 Cryptocurrency Trading and Investing Tips
Similar Posts: