Character.AI has become one of the go-to apps for people nowadays to have fun s well as to have productive work done.
If you are also among these then there is no wonder you are searching for tips that can enhance your experience further and make it a smoother one.
In that case, then you have come to the right place.
In this article, we will be talking about the various tips and tricks that you can use while chatting with bots in Character.AI that will make you have a smooth experience.
Character.AI is a platform where you can create different characters and chat with them, the AI of Chatcater.AI functions just like a human being due to which you will feel that you are talking to a person whom you have just created by describing Character.
AI.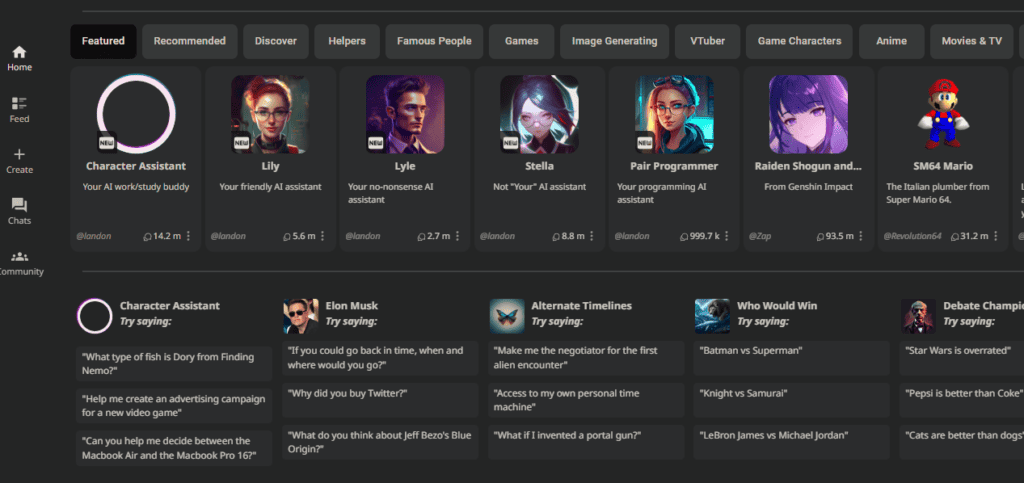 10 Best Character.AI Tips And Tricks
In this section, we will be discussing the best tips and tricks that you can use while using Character.AI to make your experience better.
So what are you waiting for?
Let's dive in!
1. Set The Tone From The Start
The first tip is to set the tone of the conversation from the start of the chat.
You might want to play a different role play when you are chatting with a character.
But if you do want to play a particular role play you will have to set the tone early on to make sure that the character will follow that roleplay.
Don't jump between two roleplays or different tines of conversation as the bot will have difficulty in understanding what you want from it then.
2. Stick To One Way Of Communication
Communicate clearly with the bot.
At the end of the day, Character.AI is a bot and not a human, it doesn't have the capabilities of understanding human subtleties and different conversation styles.
That is why you should stick to one style of conversation.
For example, if you are describing and talking about everything in detail then stick to that, don't become an aloof person who only replies with yes or no in the middle of the conversation.
3. Be Clear About The Bot's Identity
Different people use character.AI for different purposes, some might use it to role-play and just have fun on the other hand some might use it to write a book or generate content for their social media.
However way you want to use it, you need to be clear about the identity of the bot first.
Make sure that you are using a bot for one purpose from the start of the conversation.
Don't use it for role play and then in the middle of the conversation ask it to write a 1000-word essay on thermodynamics.
It will not be a good essay depending on the fact that you have been doing roleplay with it before.
4. Set The Gender Or Use Third Person
If the bot has a gender defined then use that gender when talking to them.
Or you can just stick to particular gender while talking to it from the start.
If the bot does not have any gender specified then address them with a third person.
Sticking to one gender or the third person throughout the conversation will help the bot in staying true to its character.
5. Delete The Previous Conversation
If you don't want the bot to refer to past conversations or you want to make a fresh start then deleting the past conversation by holding them and then deleting them would work.
After you have deleted all texts from the conversation your bot will forget everything that you have talked with it.
6. Character.AI Has A Dark Mode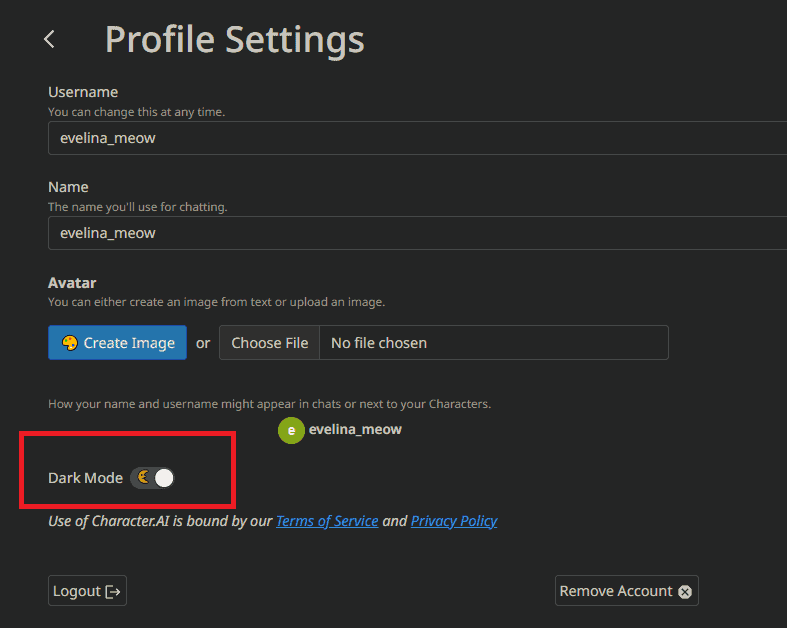 Character.AI has a light mode and a dark mode.
Dark mode allows you to see it in the darkness better.
If you are a night owl or like to use it in dark spaces then it is perfect for it.
You can also use it if you like the aesthetic of the dark mode.
You can easily change between light and dark modes from the Settings of Character.
AI.
7. Write The Character Description Correctly
Make sure to write the character description correctly when you are creating a character.
The way you describe the character, it will start behaving that way.
So you need to make sure that you are describing them exactly how you want them to behave as a character.
If you don't then your character will not turn out to be the one that you want.
For example, if you want a writing assistant then you need to mention that or if you want to create a bot based on a character of a game then you need to give their description perfectly to the bot.
8. You Can Dictate Your Message Instead Of Typing
Have you been writing your messages yto the bot all this time?
If so then have no worries as you can also dictate your message to Character.AI now.
Yes, you gear that correctly.
You can dictate the message and the bot will reply based on that.
There is a microphone option and you can tap on it to dictate the message that you want.
You won't have to type it anymore.
9. Character.AI Can Generate Images
You might be using Charcter.AI for role play or content writing but do you know that it can also generate splendid images?
If you haven't tried this feature of Character.AI yet then we suggest that you give it a try.
You can find many bots that can generate images from the search bar.
Make sure that you describe the scene or person well that you want a picture of.
As Character.AI is an AI if you don't give it a very good description then it won't be able to generate the image that you want.
10. Delete The Chats Easily From The Character.AI
The last but not least tip that we will be sharing with you is how to easily delete your Character chats and clear your inbox.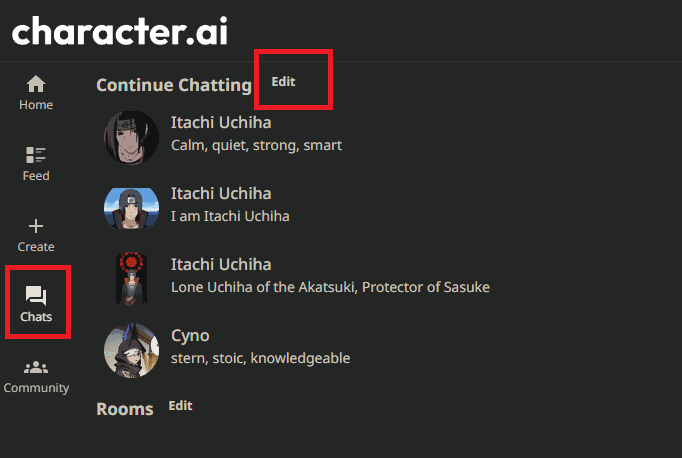 To do that easily you will have to go to the Chats section from the left tab.
Then click on Edit at the top of the page and then click on the X beside the chats that you want to delete.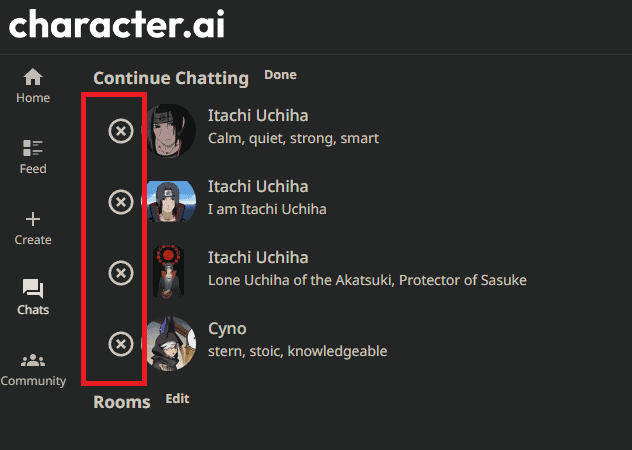 However keep in mind, once you delete the charts you will never be able to continue those conversations with the bot.
So think twice before you do or make any backups before you do or you can just leave it and come back later to chat again when you feel like it.
Similar Posts: