Amazon Affirm is one of the best payment methods provided by Amazon.
Affirm claims to provide an alternative perspective on consumer financing by assisting consumers in affording the goods they want without paying a great deal of debt.
Users can purchase and pay by Installment without any hidden cost or interest over time with the help of Amazon Affirm.
For some Accounts, Affirm is not showing up, and Users cannot use the Affirm Payment Option in Amazon.
If you are the one who cannot find the Amazon Affirm payment method on your Account during checkout, this article will guide you on how to fix Affirm not showing up on Amazon.
Why Is Affirm Not Showing Up On Amazon?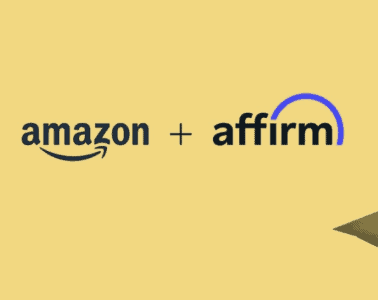 Certain purchases, such as Kindle books, movies, gift cards, Whole Foods Market or Amazon Fresh orders, and carts under $50, are not eligible for Affirm. 
Affirm may fail to appear at the checkout if Amazon finds any suspicious activity on your Account.
It could also be due to a missed payment or the store's policy disqualifying you from the payment plan..
If you want to pay using Affirm, you can only do so if all of the items in your cart are suitable for purchase through Affirm, and the only payment option accepted by Affirm is a debit card or direct debit from your bank account.
Other possible reasons are
You might be using the business account
The ordered project is not eligible for Affirm
Issue with your Account or Amazon Itself
Using an outdated version of the Amazon App
Affirm might deny you
You might have pending due
How To Fix Affirm Not Showing Up On Amazon?
Before getting into the troubleshooting steps, ensure the following are working fine.
1. Make sure you have a stable Internet connection. If the internet connection is down, it might take a long time to load.
2. If you are using the Amazon App, make sure you have updated the application to the latest version.
Let's get into the fix.
1. Disable Popup Extensions In Browser
Disable any Popup blocker enabled in the browser.
Also, Please don't use Private browsers like Tor or Brave; they block the popups by default for security reasons.
Using the global browser will avoid unwanted issues related to Popup and redirecting to another web page.
If you don't have any Popup enable but the Affirm not showing up, follow the below steps.
2. Affirm Payment Over Due
Check your Payment due and Pay it if you have any pending or missed payments.
Affirm will not approve your transaction of you have unpaid sues.
As a result, you cannot see the Affirm payment method during checkout.
3. Check Your Amazon Account Type
Affirm payment option is available only for the Personal Amazon Account.
If you use an Amazon Business account, Affirm does not appear.
You need to log into your personal Amazon account to access Affirm installment plan.
4. Delete And Reinstall The Affirm App
Ensure you're using a desktop or laptop, as the app cannot connect to your Affirm account on mobile.
To delete and Reinstall the app, follow the below steps:
Log into your Affirm account
Keep the tab open.
Open a new browser tab and navigate to your Amazon Apps.
Remove the Affirm Pay-Over-Time App from your device.
Add the Affirm Pay-Over-Time App again.
When you agree to the App terms, it will detect an open Affirm dashboard session and redirect you to the Affirm Pay-Over-Time App configuration.
Always prefer to go through a Chrome or Firefox browser.
If still the Amazon Affirm Not showing up follow the step below.
5. Make Sure The Ordered Product Is Eligible
Not all the products on Amazon are eligible for Affirm Transactions.
Because you selected an ineligible item and added it to your cart, Affirm is not available or displayed at checkout.
Affirm can be used to pay for furniture, electronics, home goods, and fashion items.
Check and remove the ineligible items from your cart.
Now you can see the Amazon Affirm option pops up.
6. You Might Have Enabled Extra Options In Amazon
If you have checked the Gift wrapping or Insurance option for any electronic items, Affirm option doesn't show up.
Gift wrapping is also not available.
If you have chosen gift wrapping or to have your things transported in an Amazon box (to conceal the original packing), the affirm option may not appear.
So un check Gift wrapping and Insurance options to transact using Amazon Affirm.
7. Your Oder Should Be More Than $50
Affirm is only available if your order exceeds $50.
Affirm's payment plan is not available for orders below $50.
As a result, the checkout button will be unavailable after adding products to your cart, particularly when purchasing from Amazon.
8. Amazon Third Party Seller
Affirm fails to show up if any item is ordered from a third-party seller, and it is not eligible for Affirm transaction.
Make sure you haven't ordered any item from the Amazon third-party seller; remove it if any to enjoy Affirm transaction.
9. Ordered Outside Of The Us
The affirmed Payment is eligible only inside US region.
If the ordered item is for out of the US, then Affirm Payment option doesn't show up.
You must pay the full amount based on Amazon policy, and the order will not come under Affirm installment plan.
Final Thoughts
If the purchase value is below $50, increase the value and make sure you have ordered the eligible items. Else removes the ineligible item, including the extra options like insurance and Gift wrapping, and the Amazon affirm will show up.
Ensure you use the personal Amazon account since the business account will not support the Amazon Affirm payment method.
Please pay the pending due before purchasing with Affirm before making further installment agreement.
Please now resolve this issue by going through the above issue and making the changes in your Account or cart accordingly.
Similar Posts: