Instagram Links are clickable URL that takes you to the desired websites.
These links are provided under Bio or posts sections to connect the users to the main websites of the product.
When you visit these links, it's saved on your Instagram account. This is private to you. You can revisit these links in just a few steps.
Here are some steps to see every link you have clicked on Instagram.
How To See Links You've Clicked On Instagram?
Step 1: Open Your Instagram App
Open your Instagram Account on your device. Or you can go on instragram.com on your phone.
Step 2: Click On Your Profile Icon
Click on the profile icon on the bottom right side and you will be directed to your profile Page.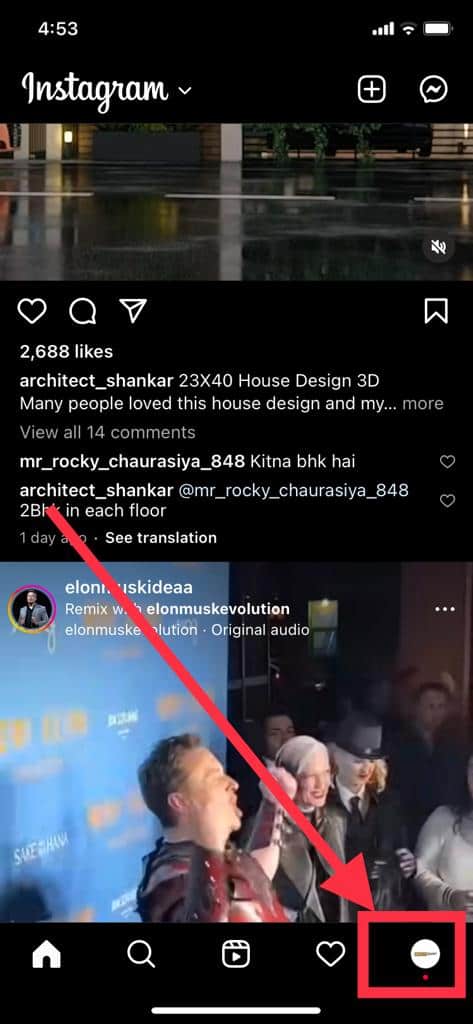 Step 3: Tap On Three Horizontal Lines (Menu)
The three horizontal lines(Menu) are in the top right corner of your profile page. You will get a list that contains Settings, your activity, and many more options.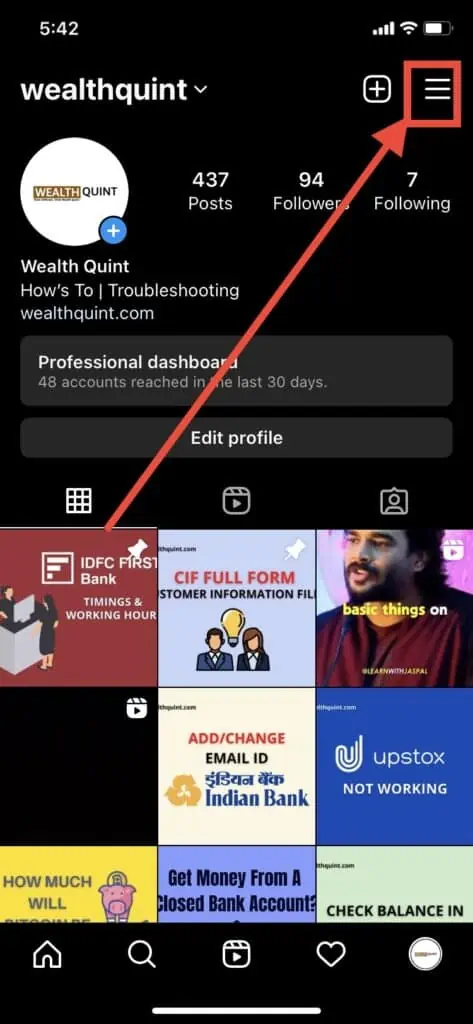 Step 4: Go To "Your Activity"
After tapping on the Menu go to your activity. You will get options like time spent, photos and videos, and many more.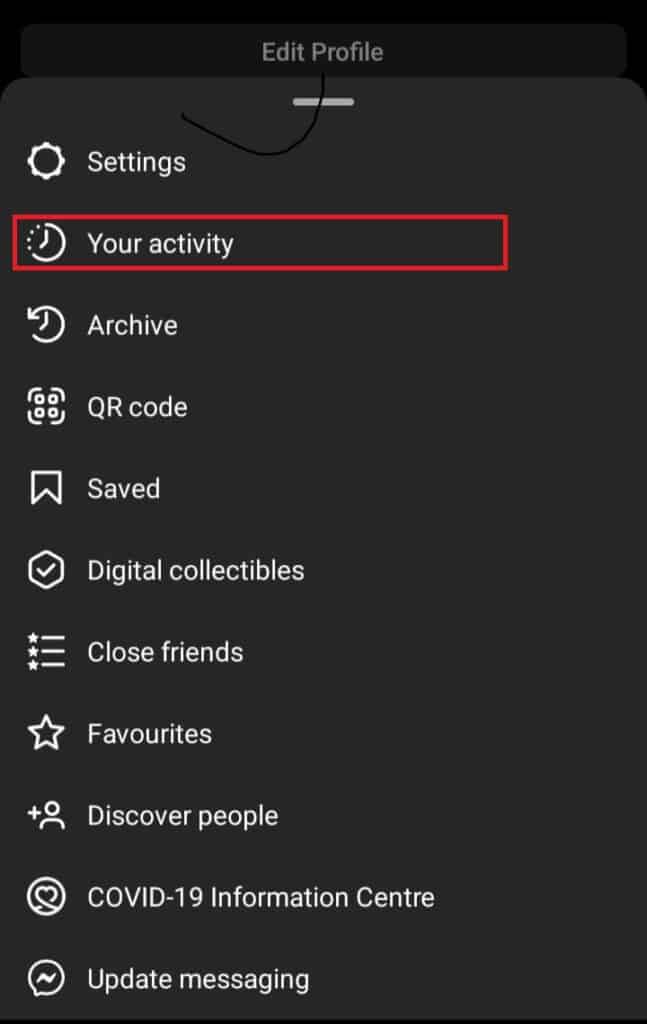 Step 5: Tap On Links You've Visited
Tap on the Links you've visited, you will get all the previous links that you have clicked on Instagram.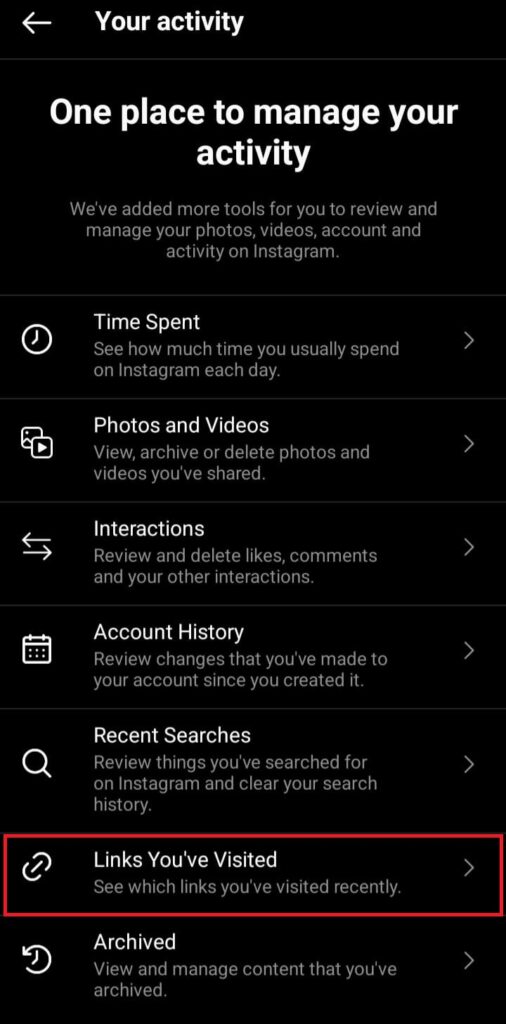 Step 6: Now, You Will See All Link You Have Visited
When you click on "Links You've Visited", you will get all the links that you have visited on Instagram App.
You can again click on them to revisit the linked website.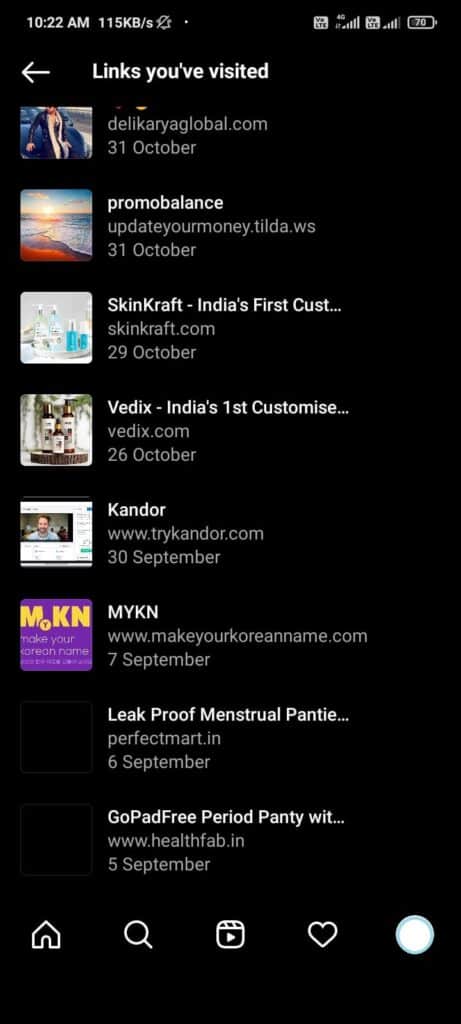 Similar Posts: