Is your KiK message stuck on Sent?
Maybe you are seeing that your message is sent but it is not getting delivered.
If that is happening to you then you are not the only one.
KiK is one of the famous messaging apps that has won the hearts of many people however, it has functions and features that can be confusing for its users.
In this article we will be discussing why your KiK message is not getting delivered and what can you do to solve it.
What Does KiK Message Sent But Not Delivered Mean
When you see that your KiK message is sent then it means that it has been sent to the KiK server however it is yet to be delivered to the recipient from the server.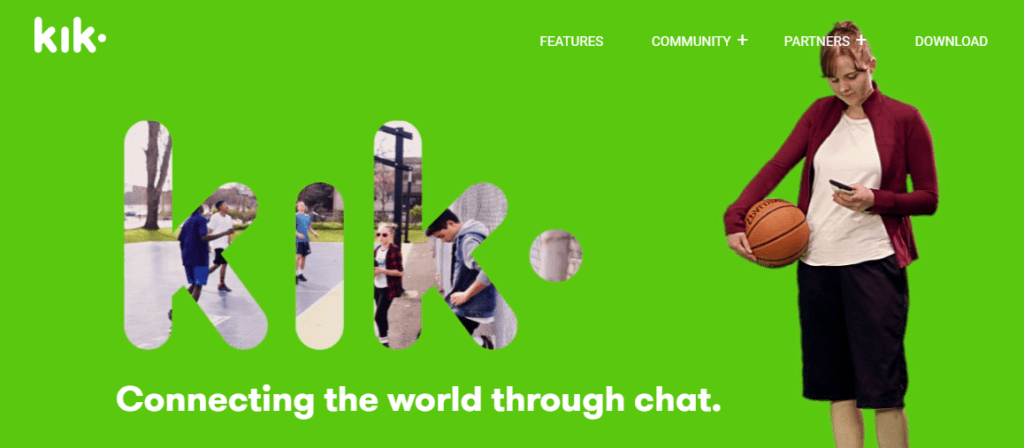 There can be many reasons why your KiK message is stuck on Sent and not showing delivered.
In this section, we have listed and discussed some of the major reasons why your message is stuck on Sent.

1. Recipient Is Offline
If the recipient is offline then KiK will only show S beside your message.
It could be that the recipient is unable to coke online at that moment or their data has run out or they are in a place with no internet.
All these can be the reason why you might be seeing that your message is stuck on Sent.
2. Recipient Has Blocked You
If the recipient had blocked you then also you will not be able to see any activity and your message will be stuck on S and will not get delivered.
As KiK does not notify you when someone has blocked you there is no way of knowing for sure whether you have been blocked.
However, if you see your message remain stuck on Sent and, not get delivered for a long time then the chances are that you have been blocked by the other person.
You can try to add them in a group chat and if you are unable to then they have blocked you for sure.
3. Recipient Had Deleted KiK
In case the recipient had deleted KiK then also you will not be able to get your message delivered to their account and your message will remain sent but not delivered.
Sometimes people will delete KiK as there might be some problem due to which they had to delete the app.
But if that does happen then you will not be able to see your message gets delivered.
4. KiK Is Having System Issues
If KiK is having some kind of system issues then also you will not be able to deliver your message to the recipient until KiK gets fixed or the bug gets deleted.
In that case, you can wait till the technical team KiK fixes it or try to delete the cache of KiK from your device to try to delete the junk files.
How To Fix KiK Sent But Not Delivered
Now that you have been able to understand the various reasons why your KiK message is showing sent but not getting delivered then you can also tell that there aren't many solutions that you can try.
If you have been blocked in KiK then there is nothing but to move on.
However, if you know that person on other platforms then you can try to resolve the misunderstanding.
If the recipient is unable to come to the app then there can be some important reason for that and if you know them personally then you can talk to them or help them out.
In case they are in a location where they can not access the internet or their internet has run out then you can only wait till they get an internet connection again and then your message will get delivered.
However, if there is a bug in the system then you can try the following two options to solve the issue.
1. Update KiK To The Latest Version
The first option that you can try is to update your KiK to the latest version.
Similar to other online platforms and software KiK also regularly update their software so it could be that you have missed one of the updates and due to that you are having issues in delivering the message.
You can update your KiK app by going to either Play Store or App Store.
2. Clear KiK Cache
The next thing that you can try is to clear the cache of KiK from your device.
This would help the app by deleting all the junk files and the corrupted files in its cache.
Due to these files, you could have been facing the issue where you were not able to deliver your KiK message to its recipient.
For Android
Go to Settings on your device.
Open Apps.
Select Manage Apps.
Navigate to KiK and tap on it.
Tap on Clear data or Clear Cache.
For iPhone
Go to iPhone settings.
Go to General.
Find KiK App and click on that.
Tap on iPhone Storage.
Tap on the Offload App button.
Again Reinstall the KiK app.
Similar Posts: