Is your KiK message stuck on D forever?
Now if that is the case you might be wondering what is wrong.
You are not the only one who is wondering that because there are many other users who are also facing the same issue.
However, there is no need for confusion anymore as in this article we will be providing you with all the information that you need on why your message is stuck on D and how you can fix it.
Reasons For KiK Message Stuck On D

KiK shows the letter D beside the message when it has been delivered to the recipient but the recipient has yet to open it.
However many times the messages do not change the status from D and remain D for a long time.
There can be various reasons why your messages are stuck on Delivered.
In this section, we will be discussing some of the reasons why your message is stuck on D.
1. The Recipient Is Ignoring Your Messages
It can be that the recipient is busy and that's why they have not had the time to look at your message and it is stuck in D.
The recipient can also put your chat in mute which will stop any notification from going to them when you send a message and they can only know about it when they manually check.
They could also be ignoring your message.
If you see that D is coloured in light grey then that means your message has been delivered but the recipient is not in the app.
However, if the D is coloured in dark grey then that means that the recipient had opened the app after that but had not seen your message.
2. The Recipient Had Blocked You
KiK does not send notifications when someone blocks you.
The only way that you can know whether you have been blocked by someone is to see the D beside your message.
In the case of someone blocking you the colour of the D will turn to a dark grey.
3. The Recipient Had Not Been In KiK Recently
If the recipient had not visited KiK recently then also they will not be able to see your message and the message will have D written beside it.
In that case, you can try to contact them through other platforms if you know them there.
How To Fix KiK Message Stuck On D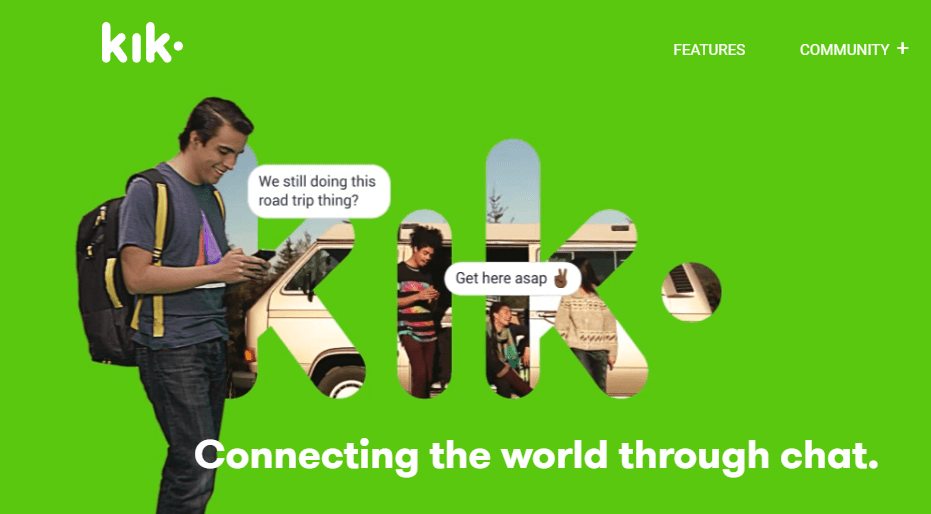 Now that you have identified why your message might be stuck on D in your KiK chat you might be wondering what you can do next.
Unfortunately, if you have been blocked in your KiK there is nothing that you can do.
If you know that person on other platforms you can try to talk to them to clear up the misunderstanding.
If the person is absent for a long time from KiK or is ignoring your messages deliberately then also there is no action that you can take except to move on.
However, if those are not the cases, then you might try these two solutions to make absolutely sure that nothing is wrong with your KiK app that is causing the issue.
1. Check Your Internet Connection
You should thoroughly check your internet connection as it could happen that the person has read the text but due to a slow internet connection, your message status has not been updated yet.
If you find your wifi to be an issue you can use the cellular data or contact the local service provider to fix the issue.
2. Update KiK To The Latest Version
The next solution that you can try is to check if there is any new update for KiK in the Play Store or App Store.
KiK regularly updates its app so that there is no issue with bugs or glitches.
You should always use the latest version so that KiK does not malfunctions.
Similar Posts: