Instagram is one of the most popular social media app in the world.
Instagram add new feature time to time to attract and engage more/ new users.
Instagram added new feature called /silent by using this you can send silent message to another user without notifying to his/ her.
When people go another user DM or in a group chat they are seeing Try /silent in search bar and got confused about this what is this and how to use this.
In this article, we will discuss what Instagram Try /silent meaning and how to use /silent feature on Instagram.
Instagram Try /silent Meaning
Try /silent is feature that lets you send messages on Instagram without notifying to other users or group chat peoples.
Using /silent feature, you can send message without a notification on Instagram.
When you send message as private or in group chat using /silent feature, They will not get any notification.
But they will receive message.
You can send text, photos, videos, emojis and anything else which you like as a normal message using /silent feature.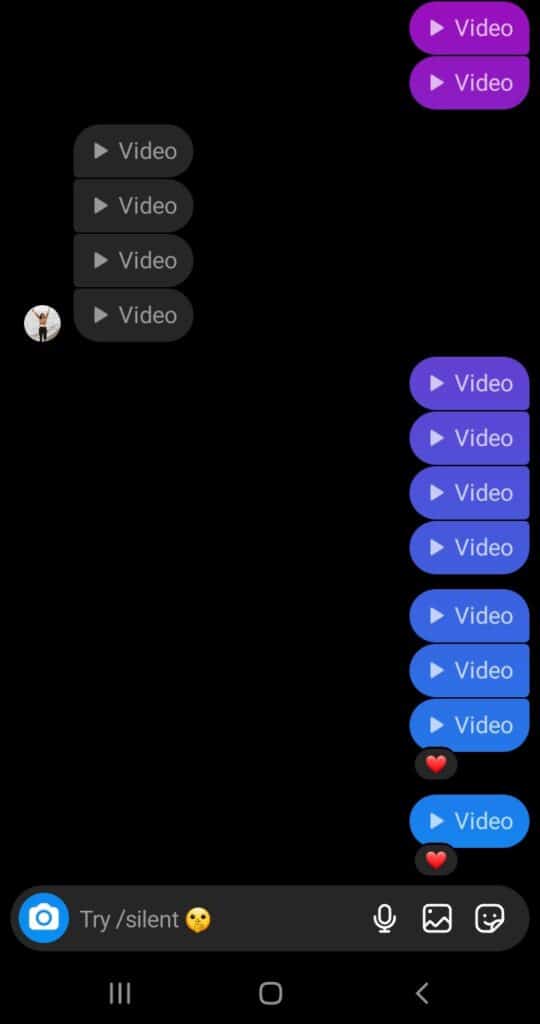 When recipient go to message and he/ she can easily view simply as normal message under message tab when they login into their Instagram.
/silent feature can be used when you don't want to disturb recipient and that message is not urgent.
You can simply sent message using /silent.
To sent silent message on Instagram, Type /silent at the start of message then space then write your message and Hit on send button.
Silent Message Syntax: /silent <space> <message>
For example: "/silent Please call When you open Instagram DM Tab"
After that message will be sent to recipient but recipient will not get notification.
How To Use Instagram /silent Feature?
Steps to Use Instagram /silent Feature:
Step 1: Open Instagram App
Step 2: Tap on DM button on top right of screen
Step 3: Open the chat to whom you want to send silent message
Step 4: Type normal message and just write /silent in front of your message like "/silent Please call When you open Instagram DM Tab" .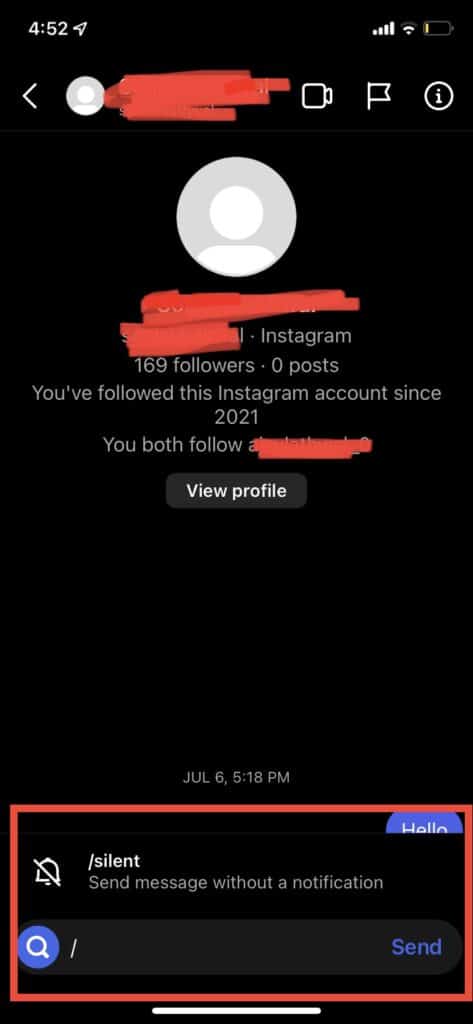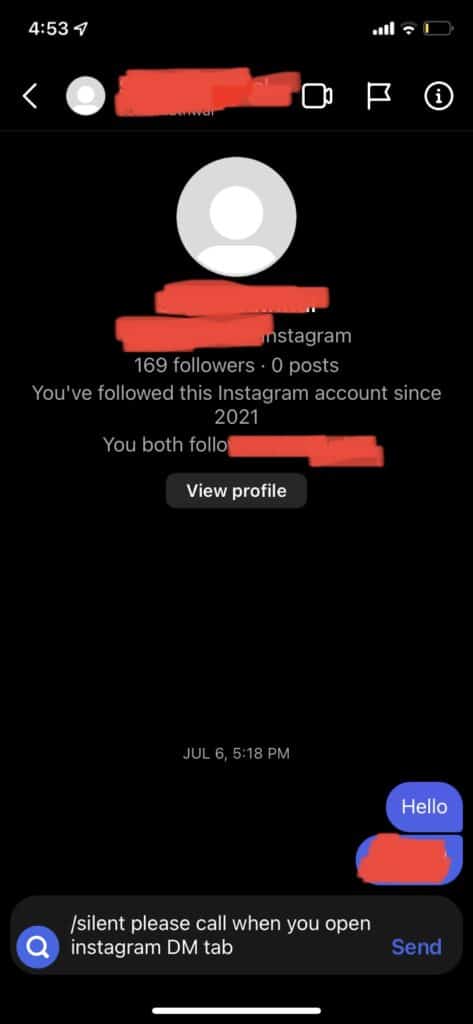 Step 5: Hit on Send button.
Step 6: The message will be sent without notifying the recipient.
Instagram /silent Feature Not Working
If /silent feature not working on Instagram DM then first update Instagram app to latest version and close reopen the Instagram app.
After that Open Instagram app again, /silent feature will start working.
After updating Instagram app to latest version if still /silent feature not working that means /silent feature is not rolled out to you.
When Instagram rolled out new feature, they rolled out to limited users only in starting for testing purpose.
So, wait till /silent feature rolled out to everyone.
Also Read:
Similar Posts: