The demand draft(DD) has been limited to a certain use due to the advancement of technology and digital payment methods. The demand draft is not widely used. 
However, no one can replace its importance because it is still valuable for government job interviews and admission in colleges and schools. 
It also has a great significance when you purchase any high-value services or products. So, this article will be a comprehensive guide on how to fill demand draft (DD) in the bank. 
But, to understand the process of filling DD; you must be aware of what precisely the demand draft is? And What's its feature?
What is Demand Draft?
The demand draft or DD is a piece of paper or document used in banking systems to send money or payable on demand. It is usually different for the different branches. Any bank issues DD to direct any other bank, client, or branch to pay the mentioned amount. 
Sometimes, it is also compared with a cheque. But, there is a chance of bouncing cheque but, in the case of demand draft, it never bounces and ensures the guarantee of making payment. Usually, it has a validity of 3 months.
Features of a Demand Draft
There are some specific features of DD (Demand Draft) which are mentioned below.
The demand draft is paid on demand.
The Demand draft must not be paid to the emissary.
There is a certain amount as a charge for DD (demand draft), which the RBI (reserve bank of India) decides. And, the bank puts some service charge on it too.
For instance- SBI takes a service charge of 5 INR per thousand rupees in between 10,000 INR to 1,00,0000 INR.
How to Fill DD Form?
Following are the steps to fill DD form, which you can read carefully and follow every step mentioned.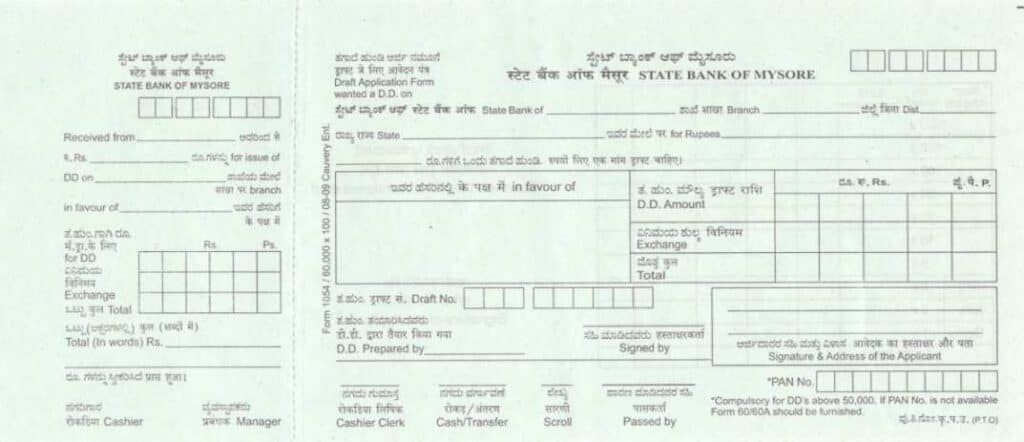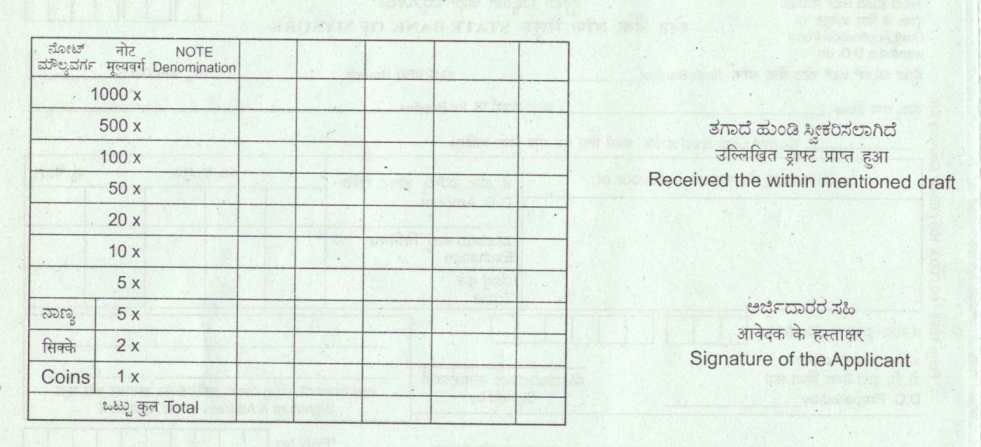 First, visit your branch of any specific bank and ask at the counter for the demand draft (DD) form. Filling a DD form online is also an option.
Fill in all the required fields as mentioned on the demand draft like name, payment mode, whether you are paying it through cash or cheque. You have to fill in the total amount, mention your account number, cheque number, and other such details.
In case of cash, you will need to put the number of notes value whether how many 100 rupees notes, 500 hundred rupee notes, or 2000 rupees notes are there. 
Write the date and sign on the space given below.
Remember, if you are paying more than fifty thousand, you will need to carry a photocopy of the Pan card.
Now, deposit this DD form and cash or cheque and the xerox copy of Pan Card, if necessary.
You will get your DD cleared within three to five working days by courier.
Note: If you are doing the online procedure of Demand Draft, fill the required field and collect it from the particular branch of the bank as mentioned.
In a nutshell, filling a DD form is an easy task to perform. You will just have to follow these basic steps whether filling offline or online.