If you have ordered something from amazon but its delivery status is showing "Held for pickup at the carrier location" or received an Amazon and UPS notification stating that your parcel is held for pickup.
You might not know why it is happening to your parcel, but you are waiting for its delivery so that you can get whatever you ordered.
Read below to understand what is Held for pickup at the carrier location meaning.
What Does "Held For Pickup At The Carrier Location" Mean?
"Held for Pickup At The Carrier Location" means the delivery was attempted at your address but for any reason the product was not able to deliver.
So, Now you have pickup your product from the carrier location.
When Amazon ships a package with shippers like USPS or EVRI, they hold the delivery until the carrier picks it up.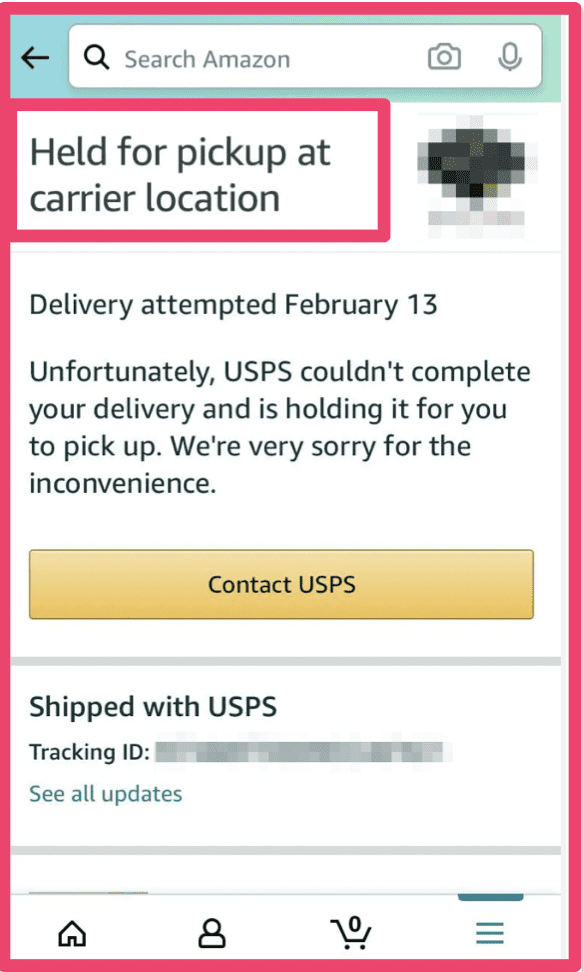 You may have to go to the USPS and EVRI shipping facilities on your own to pick up your order when you receive a hold for pickup at carrier location notification.
Amazon Held For Pickup At The Carrier Location
Your Amazon shipment is at a carrier site, waiting to be collected if it says "Held for Pickup at Carrier Location."
It might happen if delivery personnel cannot leave your package at your house for various reasons.
You must go to the carrier's location to pick up your parcel.
This situation often happens when Amazon ships orders with USPS or EVRI-like delivery partners.
If you also face the same issue, call your carrier services to find out the situation and check whether they will deliver your package to your delivery address.
If they don't agree to have it, go to the location and collect your parcel. It is the best way to get your package quickly.
Why Was Your USPS Package Never Delivered But Available For Pickup?
There can be several reasons why your USPS package still needs to be delivered even after available at the pickup location.
Reason 1: Maybe no one was there to receive the package at the delivery location. So, they might ask you to collect it from the carrier location.
Reason 2: The carrier partner might not locate your delivery site or find contact details when they try to deliver the package.
Reason 3: You might reside in areas where the USPS does not provide on-address delivery services.
USPS Is Available For Pickup, Will It Be Delivered?
You can get your parcel delivered even though it is being held at a local carrier location.
But you need to contact the USPS carrier services holding your parcel as a first step.
Then, you can request them to deliver your package to your provided address.
They would probably agree to this, but if the package needs a signature, you should be present to accept it. Or remove the circumstances that previously prevented drivers from delivering it.
Similar Posts: