Steam is one of the most popular site for purchasing PC games and it is developed by Valve. In addition to purchasing and playing games, users may also talk with friends and edit their profiles.
The Steam Summer Sale 2022 is now active, which is good news for frugal players. It runs from now through July 7 at 10 a.m. PT.
You may save a ton of money on a ton of PC games, as is customary for this sizable yearly event.

Clue 1: You'll find riches in rhythm, and fame in six string. But beware the tax burden axe mastery brings.
Clue answer: Guitar Billionaire
In this article, we will explain how to find Guitar Billionaire.
How To Find Guitar Billionaire In Steam Summer Sale?
Steps to Find Guitar Billionaire in Steam Summer Sale:
Step 1: First Click on "Go Find It" Button Below the Clue 1
Step 2: Then Under Arcade & Rhythm games, the Guitar Billionaire game will appear completely random.
The only way to locate the game is via the trial and error method.
Keep clicking on different games categories until you find Guitar Billionaire game.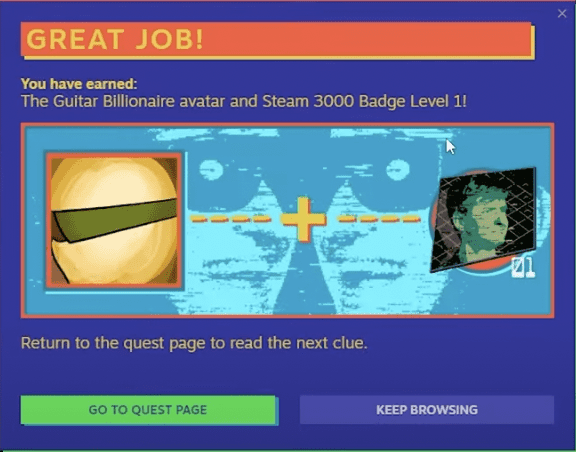 Guitar Billionaire Rewards
Guitar Billionaire rewards are:
The Guitar Billionaire avatar
Steam 3000 Badge Level 1
Check Out Other Steam Summer Sale Clues Answers:
Similar Posts: