Yuzu Pokemon Scarlet is a start of a new generation of pokemon games launched for Nintendo Switch.
Pokemon Scarlet takes place in Paldea, a vast, brand-new region inspired by Mediterranean Spain.
Yuzu Pokemon Scarlet offers a greater degree of freedom to explore the adventure and new exciting features.
Pokemon Scarlet has a variety of brand new pokemon and monsters like Sprigatito(Grass Cat), Fuecoco(Fire Croc), Quaxly(Water Duckling), Armarouge(Fire Warrior), and many more.
As it is a new release users may be facing different issues. In this article, we will discuss the Yuzu Pokemon Scarlet Black Screen issue and how to fix it.
Why Is Yuzu Pokemon Scarlet Having Black Screen?
Yuzu Pokemon Scarlet is having a black screen issue. Because the game has graphical issues that turn the black screen.
The Yuzu Emulator doesn't support the game yet, which means the game is not compatible with Yuzu.
Yuzu has not implemented a fix for the black screen on Pokemon Scarlet.
Some peoples also reported same issue on Reddit:
"When I boot up Scarlet and make a character I only see a black screen when I get up to walk around. Dialogue & prompts still show though. I've tried installing firmware 15 but that doesn't seem to have fixed it. Ryujinx just crashes on load. Any ideas?"
"Pokemon Scarlet yuzu black screen after selecting character.(Some UI elements can still be seen). Character select works fine, after that the screen goes black (music still can be heard and some HUD elements are visible)"
"Most of the time the game crashes after launch but when it started everything but the UI is dark I still can move and interact with the environment but i can't see anything, someone know what is happening or how to fix it? I have both NSP and XCI versions of the game"
How To Fix Yuzu Pokemon Scarlet Black Screen?
To Fix Yuzu Pokemon Scarlet Black Screen, Change the API settings, play the game using latest version of Ryujinx which supports Pokemon Scarlet.
Fix 1: Change The Settings Of The API
You can change the setting of API and Deceives under Graphic properties, which will solve the problem of a Black Screen, to do this follow the steps below:
Step 1: Right-click on Yuzu, and click Properties.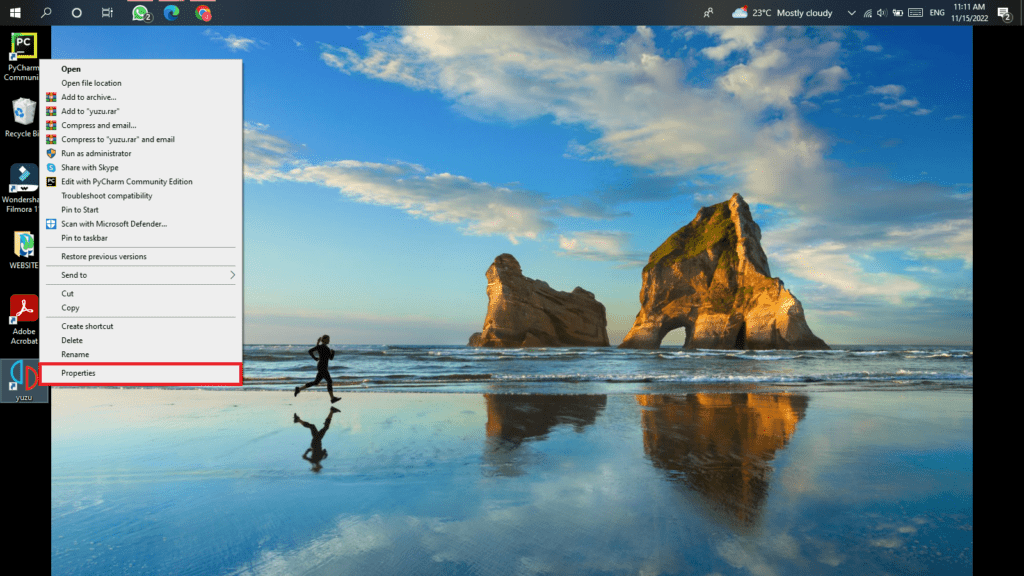 Step 2: From the top menu click on Compatibility.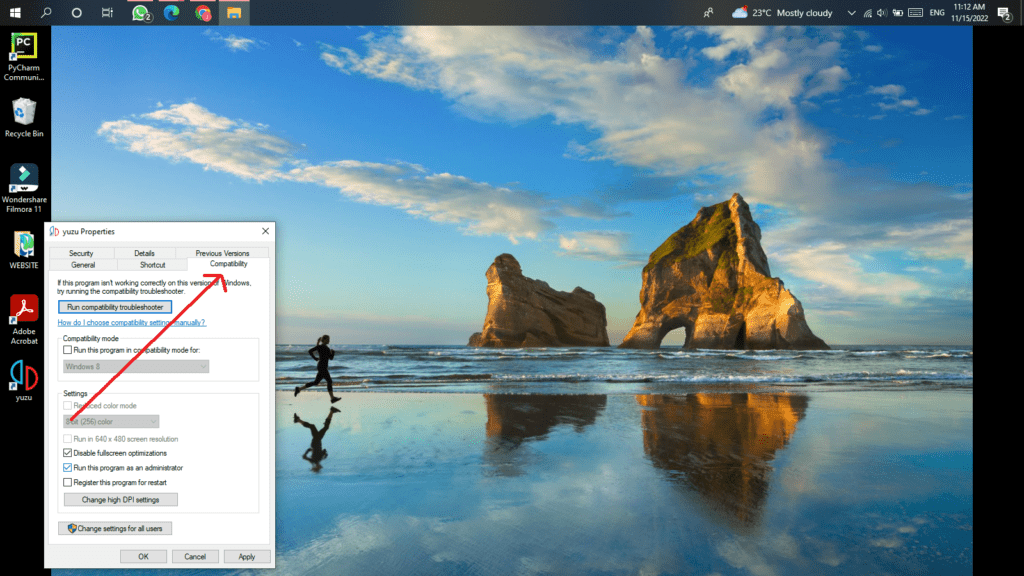 Step 3: Under settings select 'Disable fullscreen optimizations' and 'Run this program as an administrator. Click Apply and Ok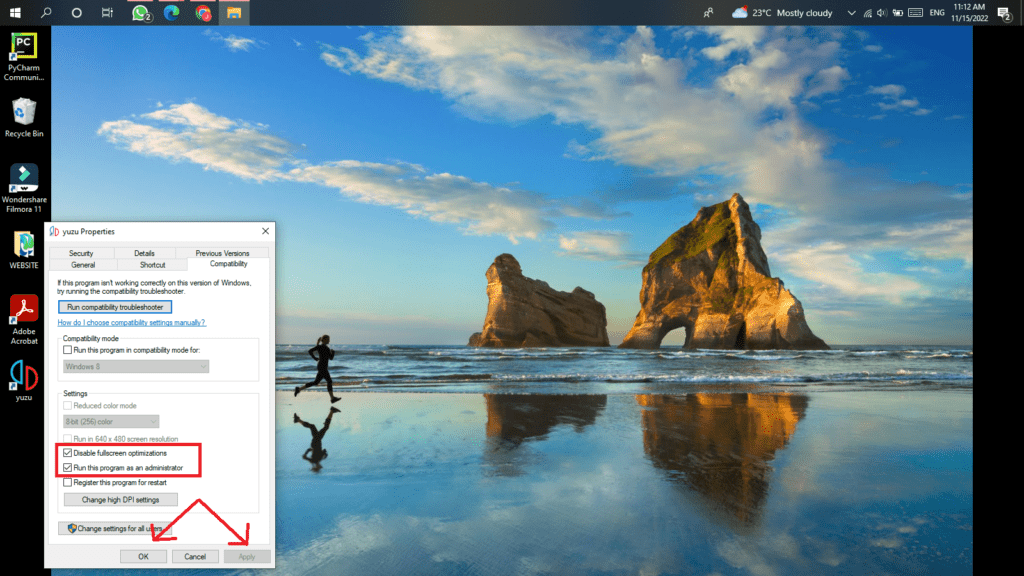 Step 4: Open the Yuzu app, from the top menu click on emulation and tap on configure.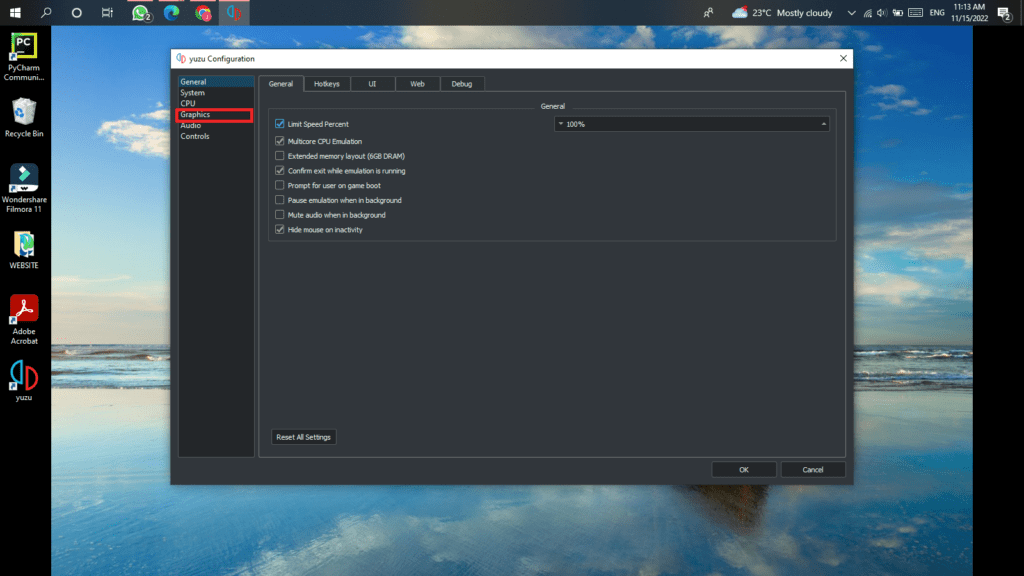 Step 5: Tap on Graphic from the left menu, and try both API settings i.e Vulkan and OpenGL. Either of the settings may work better for you, in the same way, try changing devices and click on OK.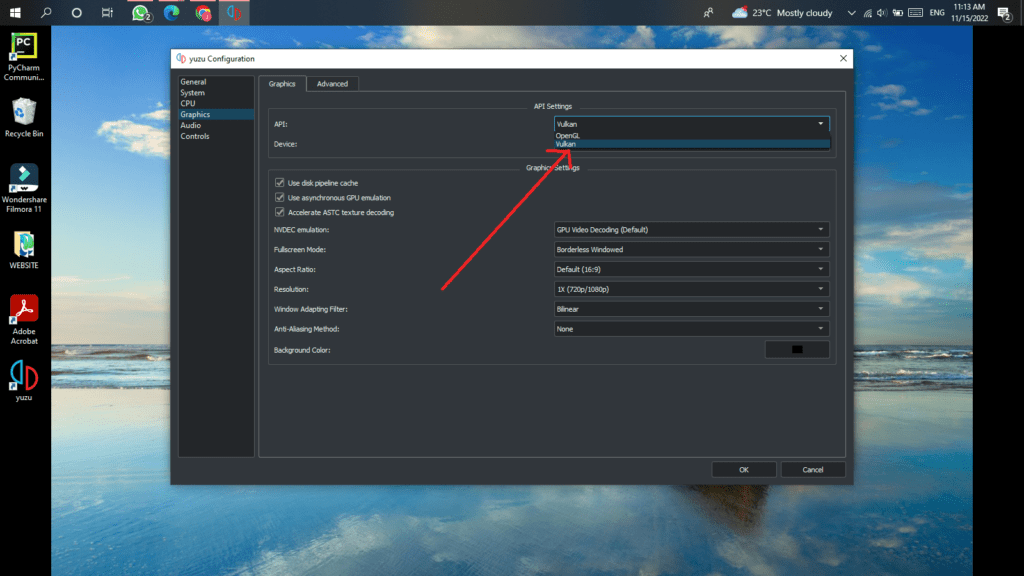 Fix 2: Download & Use The Ryujinx Emulator
You can use Ryujinx emulator instead of Yuju to download it and solve the problem of the Pokemon Scarlet's black screen follow the steps below:
Step 1: Download the latest version of Ryujinx Emulator as Pokemon Scarlet is compatible with it.
Download The Latest Version Of Ryujinx from here: https://ryujinx.org/download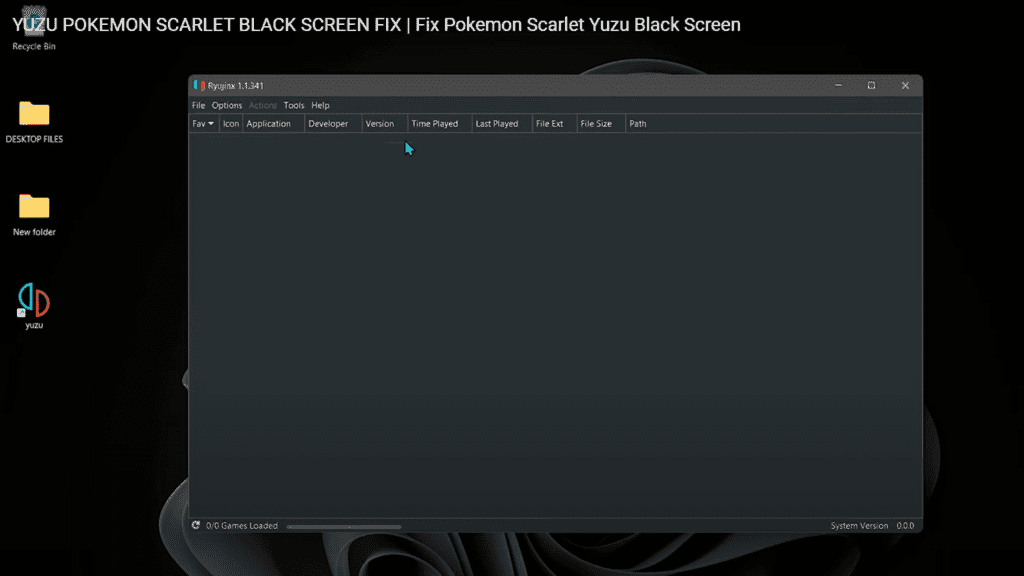 Step 2: Click on Options and then settings from the top menu.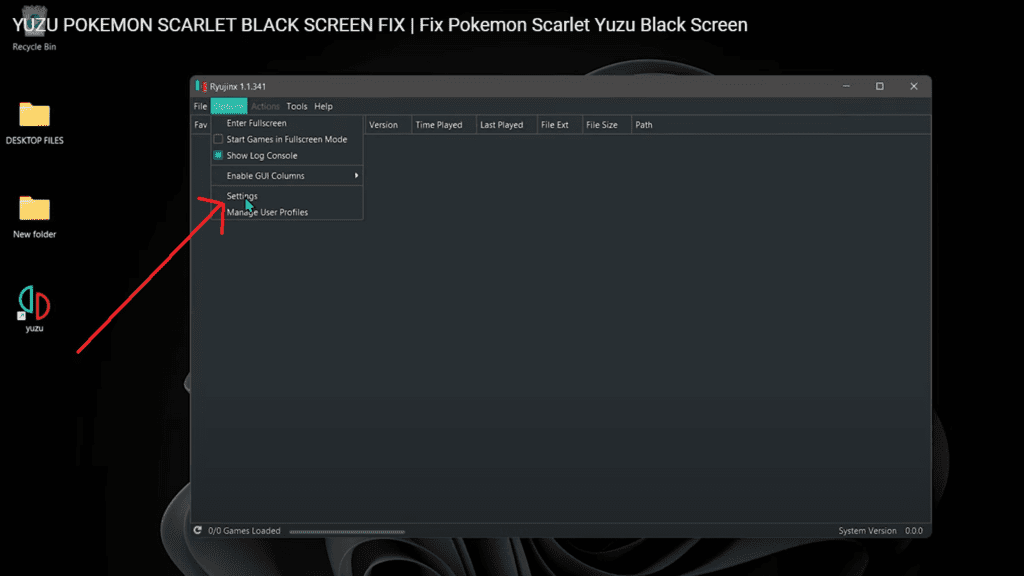 Step 3: Click on Graphics, choose the graphic Backend is Vulkan.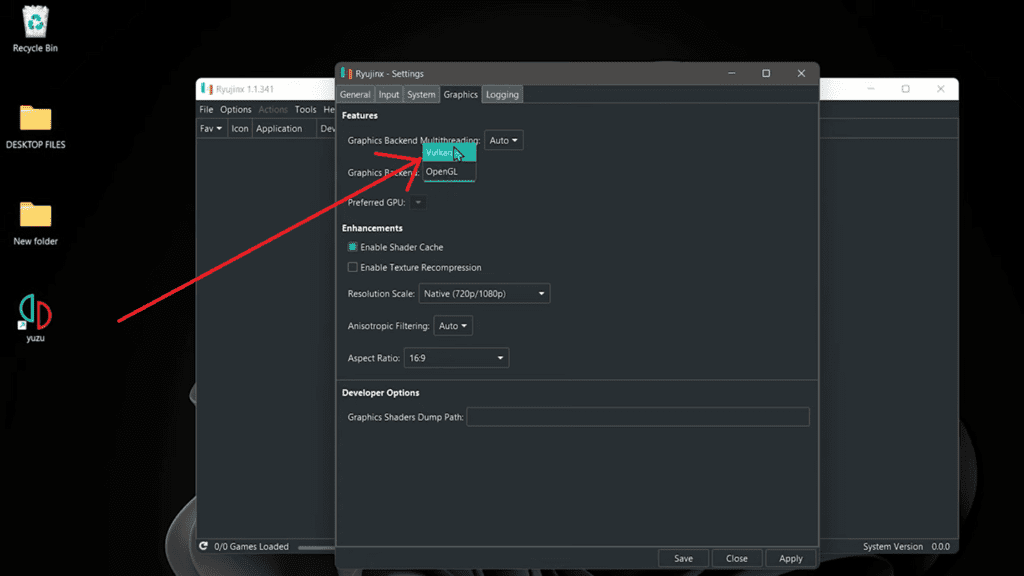 Step 4: Then click on System, Untick the 'Expand Drama Size To 6GB' under the Hack section.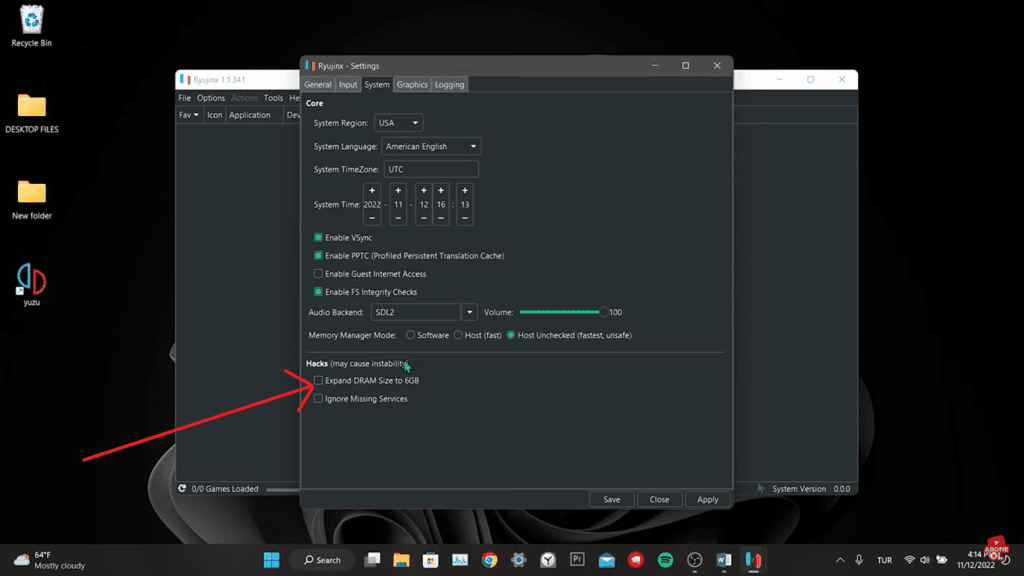 Step 5: Click Apply and Save.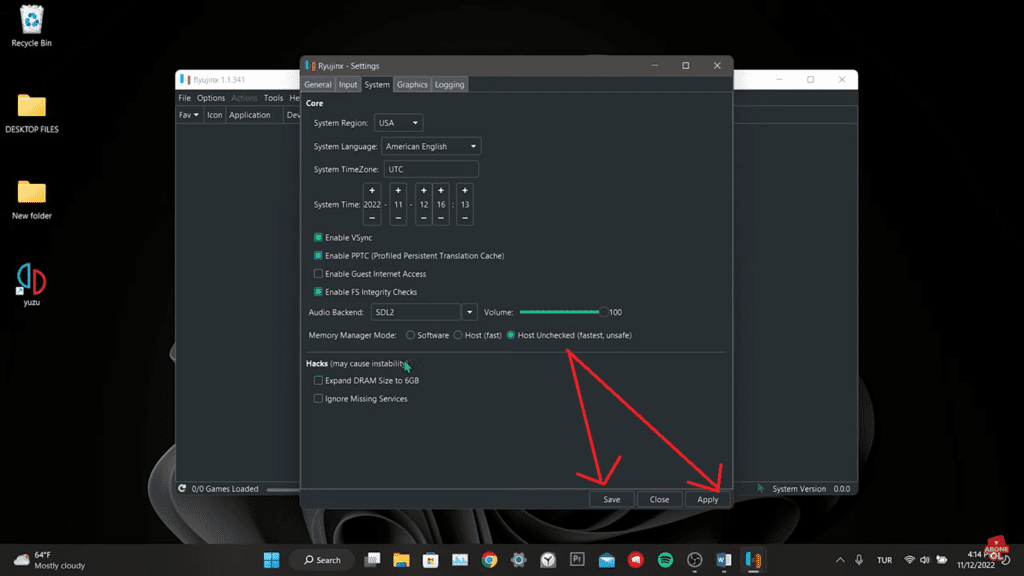 Now, you can play the Pokemon Scarlet easily on Ryujinx, the problem of the black screen will not appear again.
Similar Posts: