Are you also facing the error in Roblox showing a pop-up "You do not have permission to join this experience ( Error Code: 524)"?
This error usually occurs when a player tries to connect to a VIP server without invitation or there might be a connection issue from the player side.
The Roblox Error Code 524 is also considered an authorization error in Roblox.
It also prevents you from being accepted on a game server which causes frustration.
Are you looking for a solution to this issue?
If your answer is yes, then you're at the right place.
In this guide, we'll discuss the causes of "You do not have permission to join this experience Roblox (Error 524)" and how to fix it.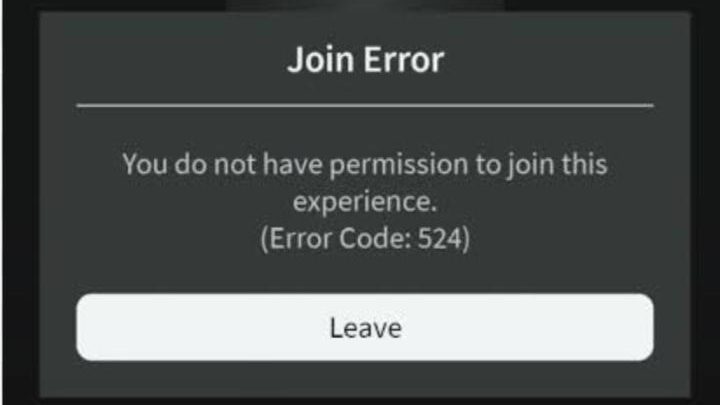 What Does "You Do Not Have Permission To Join This Experience (Error Code: 524)" Mean On Roblox?
This error shows numerous times when you play or join a game.
Many times the game automatically crashes and shows you this error "Not authorized to join this experience. (Error Code: 524)".
You might get disconnected in the middle of the game or maybe your account is less than 30 days old that's why you are encountering this error message.
If you are trying to join a particular server and this error is showing then it means that you have been banned from joining by its creator.
And if this error is showing for all servers, most probably you are banned by Roblox.
What Can Be The Possible Reasons For The Roblox Error Code 524?
1. Roblox Is Going Through Server Maintenance
Due to the heavy traffic of game servers on Roblox, they need some time for maintenance.
If the servers are down then you may face this glitch.
2. The Internet Is Poor
If your internet speed is down or you have a weak internet connection then Roblox servers may go down and you may experience this bug.
You can check your internet speed by clicking here.
3. Your Account Is Banned
There is a chance that your account has been banned by Roblox for not following their policies and guidelines.
4. Your Account Is A New Account
Roblox as a preventive measure doesn't allow access to those accounts which are not a month old.
This measure is taken by Roblox against hackers.
It means that you cannot join some games due to the age of your account.
How To Fix "You Do Not Have Permission To Join This Experience Roblox (Error Code: 524)"?
1. Make Sure Your Account Is At Least 30 Days Old
Roblox servers do not allow newbies because of hackers.
Make sure that your account is at least a month old because if you try to join a server with your new account then the Roblox server will kick you out automatically and you'll face this error.
2. Check If Roblox Servers Are Down
Another reason may be that Roblox servers are down and you have to check the status of servers by clicking here.
It shows the graph of reports.
If the reports are high then you would automatically know that Roblox Servers are running down.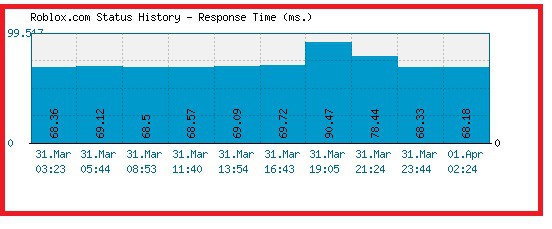 3. Make Changes To Who Can Invite You To VIP Servers
You can simply change the private server invitation settings to overcome this error.
According to the default settings of the app only "friends" can invite you to their private server and after changing this setting to "everyone" your glitch may be fixed.
Here is how you can do this:
Launch the Roblox App & click on the Settings icon.
Tap on Privacy and Swipe Down on your screen.
Then, change the settings of Who Can Join Me In Experiences from Friends to Everyone.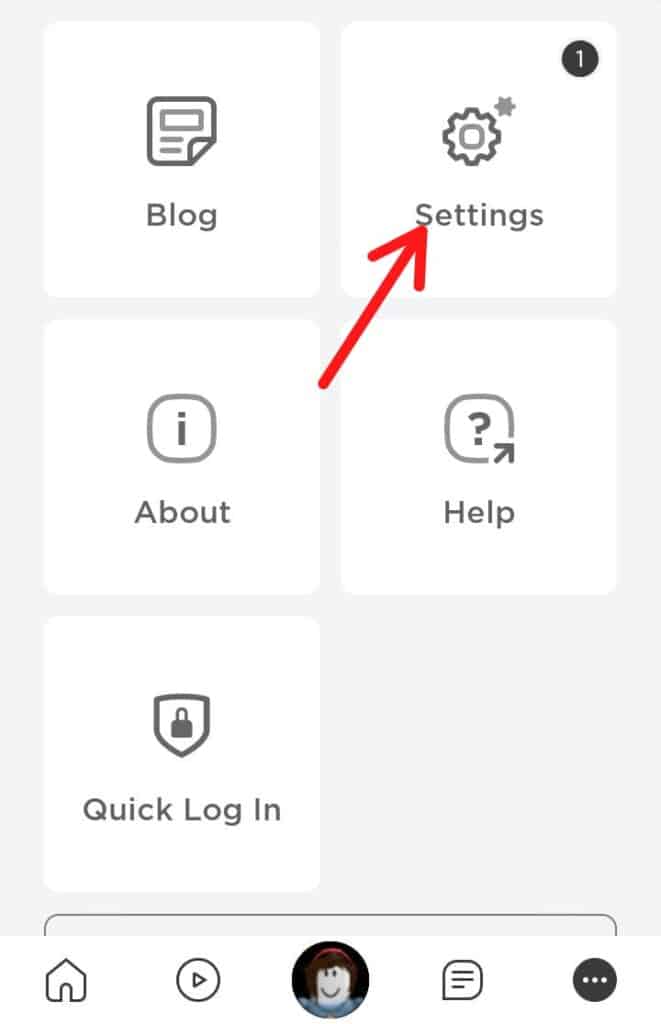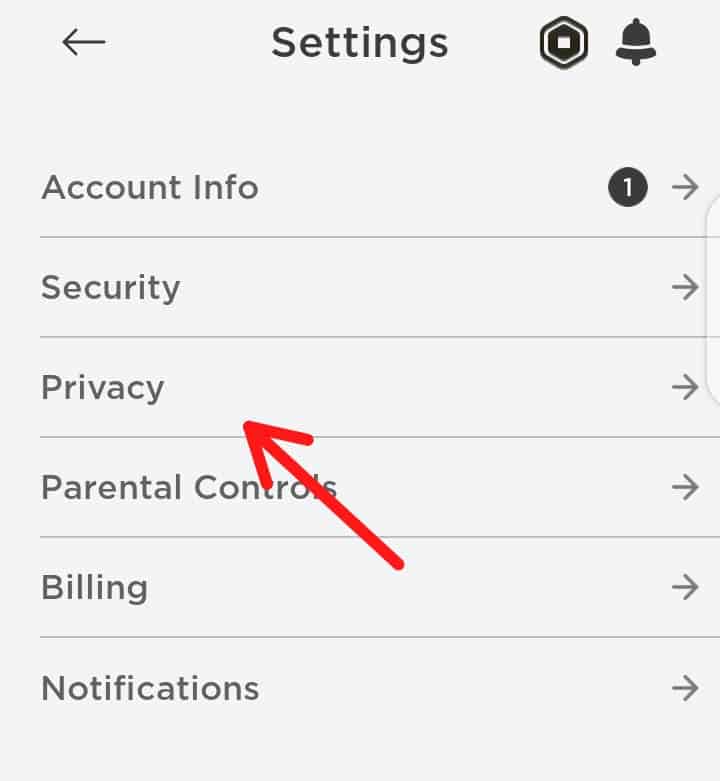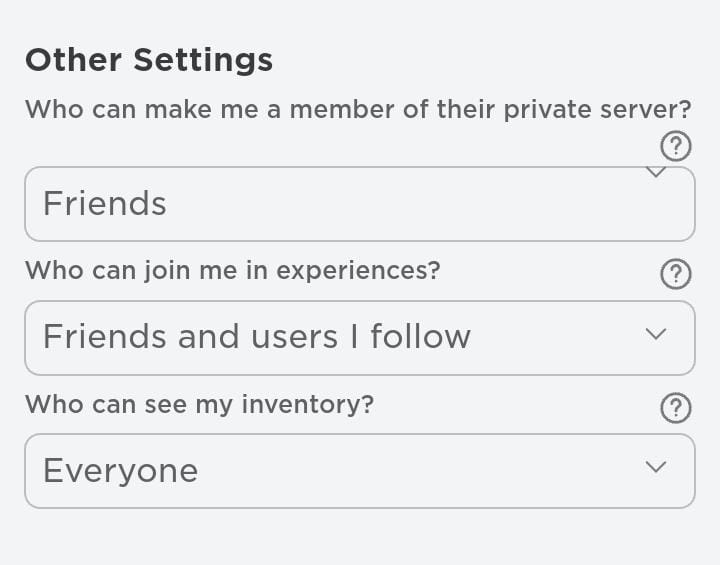 4. Check Whether Your Account Is Banned Or Not
If glitches and crashes are only happening to a specific server while joining then it is understandable that you are banned from that particular server.
On the other hand, if you're unable to access all the servers and the error code is appearing everywhere then you might be banned by Roblox.
To get out of this, you can contact the Roblox Support Team and ask them about the reasons for your account ban.
5. Disable Your Website's Ad Blocker
If you are playing Roblox on Browser then make sure that your Ad Blocker is disabled.
Sometimes, Ad Blocker considers the Roblox as an Ad and as a result, terminates the process and an error occurs.
I recommend you uninstall Ad Blocker when you are having issues trying to use Roblox.
Steps to Disable Ad Blocker from Google Chrome
Open Google Chrome.
Go to Settings from the top right corner.
Select Privacy and Security.
Click on Additional Content Settings and go to Ads.
Turn Off Block ads on sites that show intrusive or misleading ads.
Steps to Disable Ad Blocker for Microsoft Edge
Open Microsoft Edge and click on the three dots at the top right corner.
Go to Settings and then Site Permissions.
Choose Ads.
Now Switch off the Ad Blocker.
6. Uninstall And Reinstall The Roblox App
This is another effective fix which you can do to overcome your problem.
Uninstall the application from your device and simply go to the play store to install it again.
Doing this will reset the settings of the app and fix your bug.
7. Contact Roblox Support
If you are still facing the issue then I highly recommend you to contact the Roblox Support Team.
Make sure you have tried all of the above methods before contacting or reaching Roblox Support.
Similar Posts: