Are you a Steam Deck owner who's been experiencing issues with your device getting stuck on the logo or loading screen?
If so, you're not alone. While the Steam Deck is a great handheld gaming console, it can encounter problems like any other electronic device.
If you're facing this issue, don't worry, we've got you covered!
In this article, we'll explore some solutions to fix the Steam Deck when it's stuck on the logo or loading screen.
How To Fix The Steam Deck Stuck On The Logo/ Loading Screen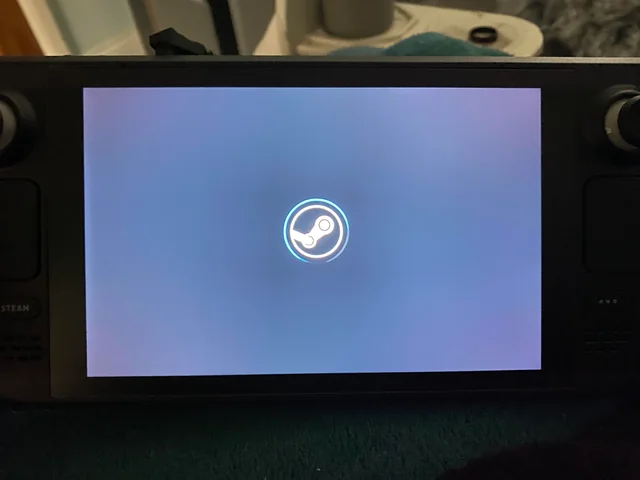 1. Force Restart
One of the easiest solutions to try is to force restart your Steam Deck. To do this, press and hold the power button for about 15 seconds until the device turns off. Then, turn it back on and see if the issue is resolved.
2. Boot Into BIOS Mode
Another solution that might work is to boot your Steam Deck into BIOS mode. To do this, turn off your device, then press and hold the power button and the volume up button at the same time.
Keep holding both buttons until you see the BIOS screen. From there, you can try to troubleshoot the issue or perform a system restore.
3. Check For BIOS Update
If your Steam Deck is still stuck on the logo or loading screen, it may be due to a BIOS issue. Check for any available BIOS updates on the Valve website and install them if available.
4. Charge Your Steam Deck Properly
If your Steam Deck isn't charged properly, it may cause issues like getting stuck on the logo or loading screen. Make sure to charge your device fully before using it and avoid using it while it's charging.
5. Downgrade To Older OS Version
f you recently updated your Steam Deck's operating system and the issue started occurring, you can try downgrading to an older version of the OS.
To do this, go to Settings > System > Restore and select the option to restore to a previous version of the OS.
6. Reimage The SteamOS
If the above solutions don't work, you can try reimaging the SteamOS on your Steam Deck. This will erase all data on your device, so make sure to back up your important files before proceeding. To do this
Go to Settings
Choose System
Select Restore
Choose Reimage SteamOS
Follow the prompts
Set up your Steam Deck
7. Contact Steam Deck Support
If none of the above solutions work, you can contact Steam Support for assistance. They may be able to provide you with further troubleshooting steps or even replace your device if it's under warranty.
Similar Posts: