Mario Kart is a popular racing game that has been enjoyed by millions of people around the world.
However, some players may encounter an error message with the support code 805-7253, which can be frustrating and prevent them from playing the game.
The full error is "An error has occurred" followed by "support code 805-7253".
In this article, we will be discussing the Mario Kart Support Code 805-7253 and all the possible workarounds to fix it.
What Is Mario Kart Support Code 805-7253?
Mario Kart players have been encountering the support code 805-7253, which has prevented them from opening the app normally.
Support code 805-7253 has been reported by numerous users and has been confirmed as a system-wide error by the developers.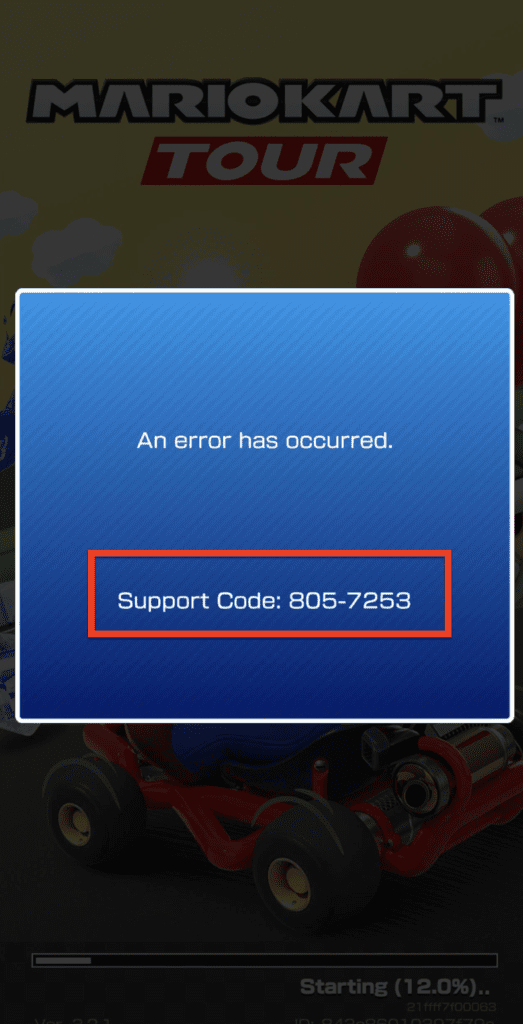 Support code 805-7253 on Mario Kart was caused by a malfunction with the App Store and has since been resolved.
[Resolved][iOS] Support Code "805-7253" Is Displayed And The Application Cannot Be Started.

Some users were unable to launch the app normally due to a malfunction with the App Store.

The situation has now been resolved.

For the affected users, we are considering further steps to be taken.

Any further information will be provided in the 'Notifications' section of the app, and we ask you to please wait for subsequent updates.

We apologise for any inconvenience this may have caused.
Temporary Workarounds For Mario Kart Support Code 805-7253
Although the official statement mentions that the error has been resolved, some users may still encounter the issue.
In such cases, you may need to try some of the temporary workarounds shared by other users to resolve the error temporarily.
Delete and Redownload the Mario Kart App: One of the simplest ways to resolve the Support Code 805-7253 is by simply deleting the app and redownloading it. After downloading, sign in to your Game Center and Nintendo account, and you should be able to play the game without encountering the error.
Try the Game on an iPad: Some users have reported that they did not encounter the error on their iPad. If you have an iPad, try playing the game on it to see if it resolves the issue.
Clean the App Cache: Clearing the app cache can also help resolve the error. Go to your device's settings, find the Mario Kart app, and clear its cache.
Similar Posts: