Are you a fan of Overwatch 2 who has encountered the HTTP Response code 202 error while playing the game?
This error can be frustrating and prevent players from enjoying the game.
But worry not we are here to help you out.
The error message reads "OPERATION FAILED: HTTP RESPONSE CODE: 202, CURL ERROR:"
In this article, we will explore some possible solutions to fix the Overwatch 2 HTTP Response code 202 error, so you can resolve the error and continue playing Overwatch 2 without interruption.
How To Fix Overwatch 2 HTTP Response Code 202 Error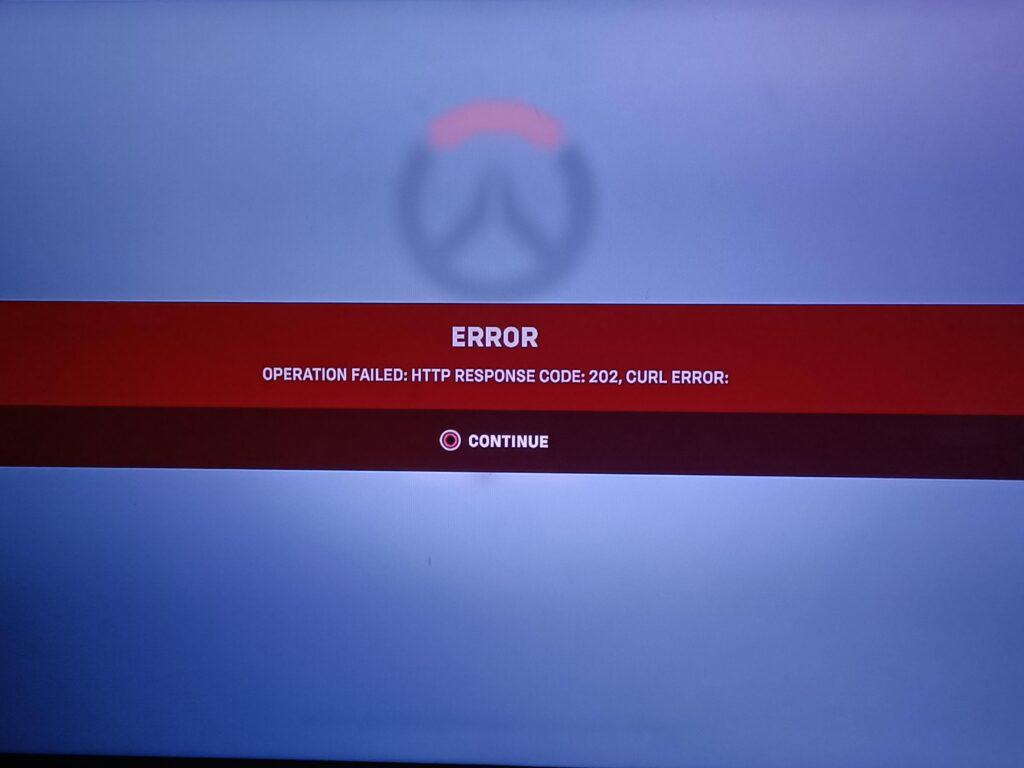 1. Accept New Terms And Services
Some gamers have been able to solve Overwatch 2 HTTP Response Code 202 Error by accepting new terms and services of the game.
Follow these steps to do it:
Go to the Battle.net website.
Log in with your Battle.net account.
Verify your account and complete any other security measures required.
A new Terms and Service agreement may appear – make sure to read it carefully.
Accept the new Terms and Service agreement.
Try restarting the game after you've accepted the terms.
2. Check The Blizzard Server Status
If you are experiencing the HTTP Response code 202 error, it's essential to check the current status of the Blizzard servers before proceeding with other solutions. To check this
Visit the Blizzard server status page.
Check if there are any known issues with the game's servers
If there are, wait for Blizzard to resolve the issue
3. Restart Overwatch 2
Sometimes, the error may be caused by a temporary issue or glitch within the game.
By closing the game and waiting a few seconds before launching it again, you can refresh and reset any temporary issues that may be causing the error.
This solution is quick and easy to try, and can often fix the error without requiring any further troubleshooting.
4. Update Overwatch 2
Make sure that you have the latest version of the game installed.
If you are playing on a console, check for any available updates in the console's settings.
If you are playing on a PC, open the Battle.net launcher and click on the Overwatch 2 icon to see if any updates are available.
5. Check Your Firewall And Antivirus Settings
Make sure that Overwatch 2 is allowed through your firewall, and that your antivirus software is not blocking the game.
To Check Firewall Settings
Go to the Control Panel on your PC
Click on System and Security
Click on Windows Defender Firewall
Click on "Allow an app or feature through Windows Defender Firewall"
Locate Overwatch 2 in the list of apps
Make sure that both "Private" and "Public" boxes are checked for Overwatch 2
If Overwatch 2 is not in the list, click on "Change settings" and then "Allow another app"
Browse to the Overwatch 2 executable file and add it to the list of allowed apps
To check antivirus settings:
Open your antivirus software
Look for settings related to application or program blocking
Add Overwatch 2 to the list of allowed applications or programs
If you are unsure how to add an application to the list of allowed programs, consult your antivirus software's documentation or contact their customer support for assistance.
6. Check Your Internet Connection
Ensure that your internet connection is stable and working properly.
You can try resetting your modem or router, or contacting your internet service provider if you are experiencing any issues.
7. Contact Blizzard Support:
If none of the above solutions work, you can contact Blizzard support for further assistance.
You can visit the Blizzard support website and submit a ticket to get help from a representative.
Similar Posts: