Are you having trouble joining public groups on KiK?
Kik is a popular messaging app that allows users to connect with friends and join public groups on various topics.
These groups are a great way to meet new people with similar interests, but what happens when you can't join them or they're not working properly?
Many other users are also facing this issue where they are unable to join the KiK public groups.
However, similar to other messaging apps it can also have issues and errors.
In this blog, we'll explore the common reasons why you may be experiencing issues with Kik public groups, and how to fix it
Reasons Why KiK Public Groups Not Working Or Can't Join Groups On KiK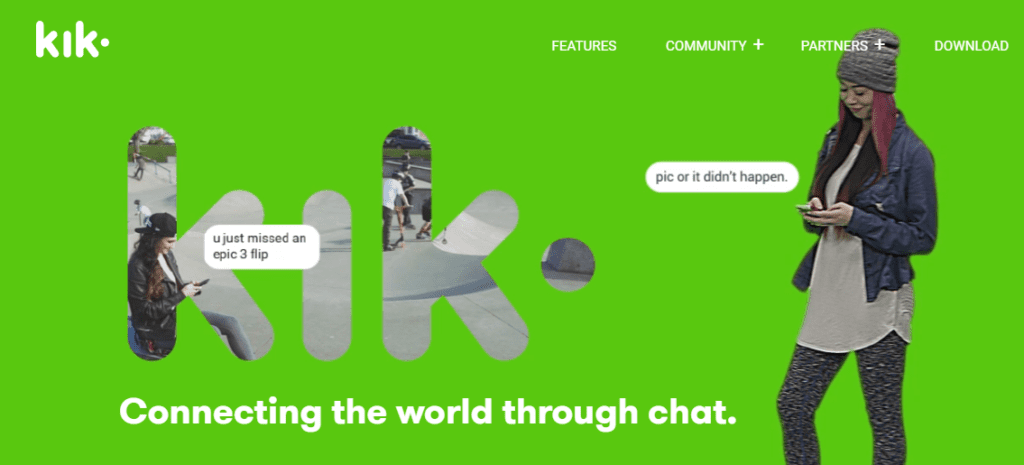 When you can not join a group on KiK there might be several reasons for that.
We have discussed some of them below thoroughly so that you can realize why you are not able to join the KiK groups.
1. You Have Been Banned By KiK
If you have violated the terms and policies of KiK then you will be banned from KiK and will not be able to join any public group.
2. The Public Group Has Been Banned By KiK
The public group that you want to join has been banned by KiK for violating its terms and policies.
3. You Have Been Reported To KiK
If someone has reported your behaviour then also you can not join public groups in KiK.
If you got reported by your previous group members for inappropriate behaviour then you will be stopped by KiK from joining any new groups.
4. The Group Is Private
If the group that you want to join is private then also you can not join it easily and will have to talk to the creator of the group.
5. There Is A Bug Or Glitch In KiK
When there is a bug or a glitch in the KiK app your app may not function properly which will be the cause of the issue where you will not be able to join any public group.
6. The KiK App Is Not Updated
If KiK is not updated to its latest version then that might be the cause of certain features of your app not working properly, including the public group feature and its functions in your KiK app.
How To Fix For KiK Public Groups Not Working Or Can't Join Groups On KiK
Now that you have understood some of the reasons why you can't join a KiK public group or the feature is not working in your KiK account, it is time for us to look at the solutions that can help you to solve the issue.
In this section, we have thoroughly discussed some of those so let's dive in!
1. Contact The Group's Creator
The first solution that you can try is to contact the creator of the public group and ask them to add you to the public group.
If the group is not public then you have to ask the creator to add you as you can't join otherwise.
2. Check KiK Server Status

You should also make sure that the KiK server is working properly and not down for maintenance.
If it is down for maintenance then it could be another reason why your KiK is not functioning properly and you are being unable to use the features.
In such case, wait till the server comes back online and you can join the public group then.
You can check the server status by going here.
3. You Should Not Join More Than Two Public Groups Per Week
Make sure that you do not join more than two public groups in a week.
If you join more than two public groups that could make KiK ban your account.
So, before you join a public group make sure that you have not already joined two public groups.
If you did then wait and join the public group next week.
4. Update KiK To Latest Version
Check whether you are using the latest version of the KiK app on your device.
KiK regularly updates its app so check whether there is an update available.
You can check it from either Play Store or App Store.
If you find that there is an update then update KiK to the latest version and now your KiK feature of public group should work without any issues.
5. Clear The Cache Of KiK
The next solution that you can try is to clear the app cache of KiK.
Sometimes your apps can malfunction if there have been any junk files or corrupted files in the app cache.
Cleaning your app cache should rectify this issue where you could not use the public group feature, promptly.
For Android
Go to Settings on your device.
Open Apps.
Select Manage Apps.
Navigate to KiK and tap on it.
Tap on Clear data or Clear Cache.
For iPhone
Go to iPhone settings.
Go to General.
Find KiK App and click on that.
Tap on iPhone Storage.
Tap on the Offload App button.
Again Reinstall the KiK app.
Similar Posts: