Are you getting error 0x500a01f4 in Red Dead Redemption 2 or Red Dead Online?
The full player are getting is "Unable to Connect to Rockstar Game Services At This Time Please Try Again" followed by "Error: 0x500a01f4".
As lot of peoples facing issue that they are having difficulties having connecting to Rockstar game services.
Players are getting error 0x500a01f4 in Xbox, PC, PS4 and PS5.
So, in this guide we will discuss why are unable to connect to Rockstar game services and how to fix it.
Why Are You Getting Error 0x500a01f4 In Red Dead Redemption 2?
You are unable to connect to Rockstar game services at this time because Rockstar Games Services are unable to interact with the network IP or configuration you are using.
This could be a result of network setup difficulties with your ISP, local devices or networks, or other networks.
Apart from apart, there is possibility that Rockstar Games Service or Red Dead Online servers having outage or maintenance going on.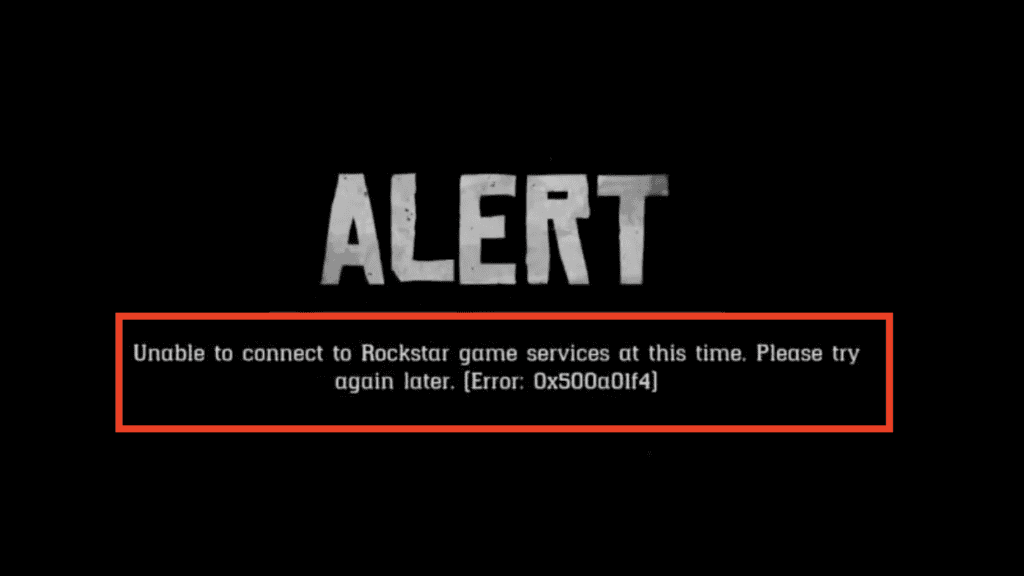 As many players reported same issue in Reddit forums:
"Im having a problem with read dead online every time i try to join a free roam the error code 0x500a01f4 pops up.
Does anyone has a solution for it?"
"Tried to get started on my PS4 and got this error code.
Google comes up with nothing.
Does anyone have any ideas?
I'd sure appreciate any help."
How To Fix Error 0x500a01f4 In Red Dead Redemption 2?
Error 0x500a01f4 in Red Dead Redemption 2, Check your network connection and Rockstar Games Service availability.
Make sure your internet connection is working properly.
Also, Check the Rockstar Games Service Status for server outages or scheduled maintenance: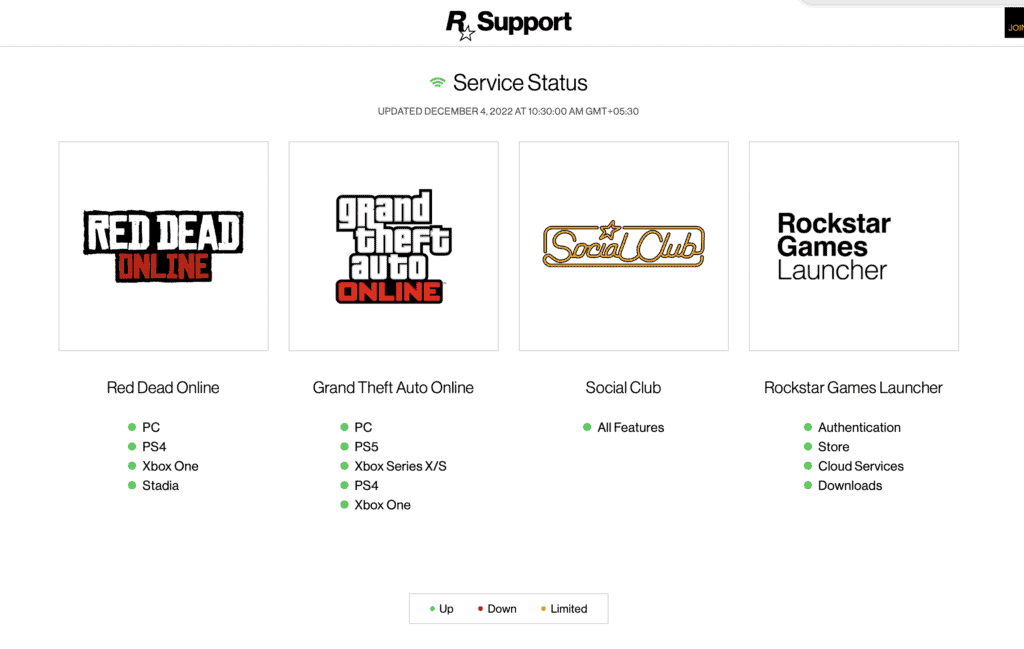 If the Red Dead Online status is now Up then there could be a conflict between certain connection types and other players, or there might be other issues with your network configuration.
Visit either the official Rockstar website or Social Club via a web browser.
If you are unable to access either site, it is possible that there is a problem with the way your network connects to Rockstar Games Services.
1. Reset Your Network Router
Unplugging your router and keeping it off for around 10 minutes can reset it.
Launch Red Dead Online and check to see whether your problem has been fixed after plugging in your router again and being able to connect to the internet.
2. Check Your Internet Connection Speed
You can use any internet speed test website, such as http://speedtest.net, to assess the speed of your connection.
The following are suitable minimum upload and download speed:
Download Speed: 7.5 Mbps
Upload Speed (recommended): 1 Mbps
Upload Speed (minimum): .5 Mbps
It would be a good idea to switch to a wired Ethernet connection if you are currently utilizing a wireless connection to determine whether your problems persist or not.
Also, Check your open network ports.
Red Dead Online requires the following ports to be open:
Port 6672 (UDP)
Port 61455 (UDP)
Port 61457 (UDP)
Port 61456 (UDP)
Port 61458 (UDP)
3. Change Your DNS On PS4
If you getting issue on playstation or PS4 then can try to change your DNS.
Open the Home Screen
Go to Settings
Select Network
Select Set Up Internet Connection
Select Wi-Fi/LAN (depending on what you use to connect)
Select Custom
For IP Address Settings, select Automatic
For DHCP Host Name, select Do Not Specify
For DNS Settings, select Manual
Enter the following DNS addresses in their respective field:

Primary DNS = 8.8.8.8
Secondary DNS = 8.8.4.4

For MTU Settings, select Automatic
For Proxy Server, select Do Not Use
if none of the mentioned methods resolve the problem, Please register a support request with your current network settings and ISP information.
So that they can use that information to assist you.
Similar Posts: