Brawl Stars is a fun game many people enjoy, but sometimes, players see a "Server Error 43" message, and it can be frustrating.
This error means there's a problem stopping the game from working right. It can happen because of issues with the game's server, your internet connection, or old game files on your device.
Fixing this error is important so you can continue playing and having fun.
In this guide, we will talk about easy ways to understand and fix the Brawl Stars Server Error 43, so you can get back to your game quickly!
How To Fix Brawl Stars Server Error 43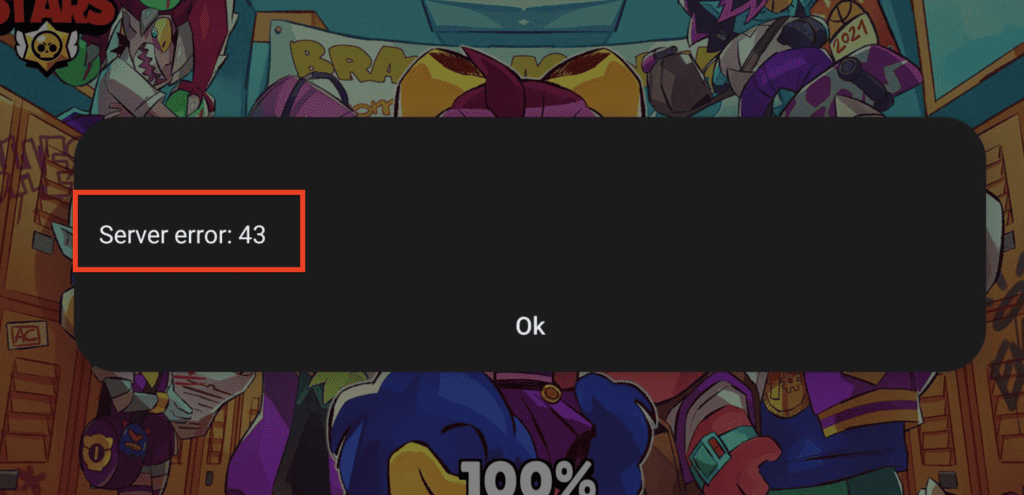 To fix Brawl Stars Server Error 43, check the game's server status first. If it's working, Update the game to the latest version and clear the game's cache from your device settings. If the error persists, reinstall the game or contact Brawl Stars support for help.
Step 1: Check If Brawl Stars Server Is Working
Sometimes, the game's server is down or under maintenance.
You can check if the server is working by visiting websites like Down Detector or by checking Brawl Stars' official social media pages.
If the server is down, you'll need to wait until it's fixed.
Step 2: Check Your Internet Connection
Make sure your internet is working properly.
You can check your internet speed using online tools or apps.
If the internet is slow or not working, try turning off and on your Wi-Fi or contacting your internet provider.
Step 3: Update Brawl Stars Game
Sometimes, an old version of the game can cause errors.
Open your App Store (for iPhone users) or Google Play Store (for Android users).
Search for Brawl Stars and see if there is an update available.
If yes, update the game and open it again to see if the error is gone.
Step 4: Clear Game Cache
Old or corrupted game files can cause errors.
Go to your device settings.
Find Brawl Stars in your apps list and click on it.
Find and click on "Clear Cache" or "Clear Data."
Open the game again to see if the error is fixed.
Step 5: Reinstall The Game
If nothing else works, you might need to reinstall the game.
Delete Brawl Stars from your device.
Go to the App Store or Google Play Store and download it again.
Open the game and check if the error is still there.
Step 6: Contact Support
If the error isn't fixed after trying all the steps, you can ask for help.
Contact Brawl Stars support through the game or their official website.
Explain the error and ask for a solution.
Similar Posts: