If you're new to the world of crypto, you may be wondering how to deposit money in OpenSea. In this article, we'll walk you through the process step-by-step. We'll also cover some tips for depositing your funds safely and securely. 
OpenSea is a peer-to-peer marketplace for cryptocurrency assets. It enables the buying and selling of items by leveraging smart contracts on the blockchain, making it a fully decentralized trading platform.
The OpenSea team believes that this new form of commerce will bring about a new era in asset trading.
Prerequisite For Depositing Money into OpenSea
In order to deposit funds into your OpenSea account, you will need:
Internet Connection: A good and stable internet connection is the primary requirement to deposit money into OpenSea. 
Updated Browser: Make sure you are using the latest version of your preferred browser.
A Verified Account: Ensure you have a verified account on OpenSea.
Fund: You will need a minimum deposit amount in your account. you will need to indicate the amount of Ether you would like to deposit into your account on OpenSea. Remember, The minimum deposit for Ethereum is 0.001 ETH.
Metamask Wallet: You will also need a Metamask installed in your browser and Create an account on it for free. You will need the following information for Metamask
You must have a verified email address on file.
You must be over 18 years of age.
You must hold at least one Ethereum token in your Metamask account.
You must enable two-factor authentication (2FA) on your Metamask account.
You must be willing to complete a Know Your Customer (KYC) verification.
You must be located in a country where metamask is available.
You must have a strong, unique password for your metamask account.
You must keep your metamask account backed up.
You must protect your private key at all times.
You must never share your private key with anyone.
Note: There are no fees associated with depositing money into OpenSea.
The Process to Deposit Money into OpenSea

To add funds in OpenSea, you will first have an active Crypto wallet connected with OpenSea. For this, you must be connected with the Metamask wallet as mentioned earlier. Let's begin with installing Metamask first. 
Installing MetaMask
Step 1. Open your chrome browser, and download the extension of MetaMask followed by tapping on "Install Metamask for Chrome" [You can choose any browser, the process will be the same]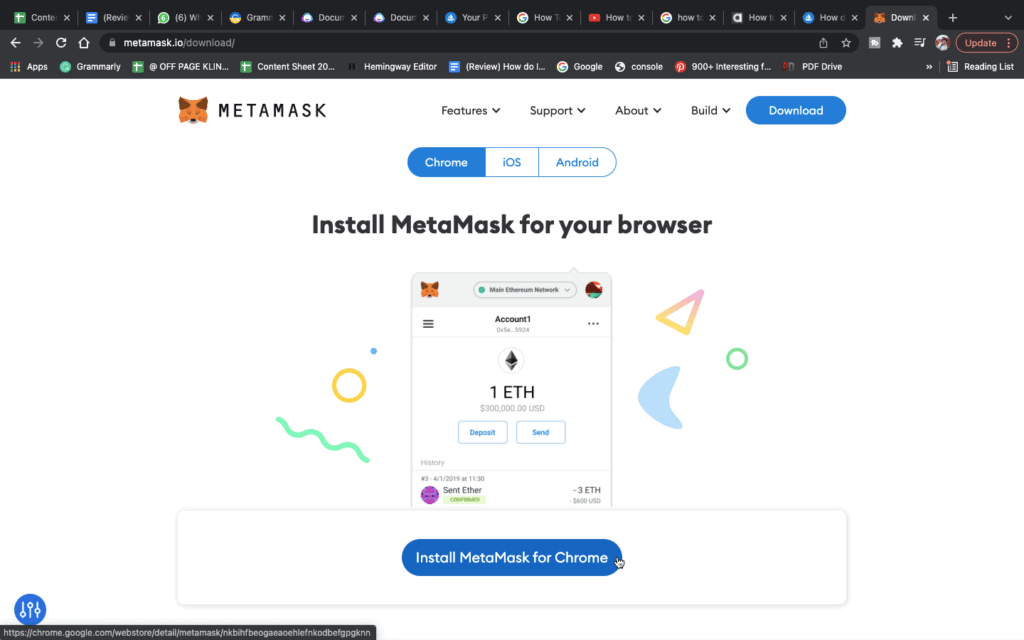 Step 2.  Click on the "Add to Chrome" Option.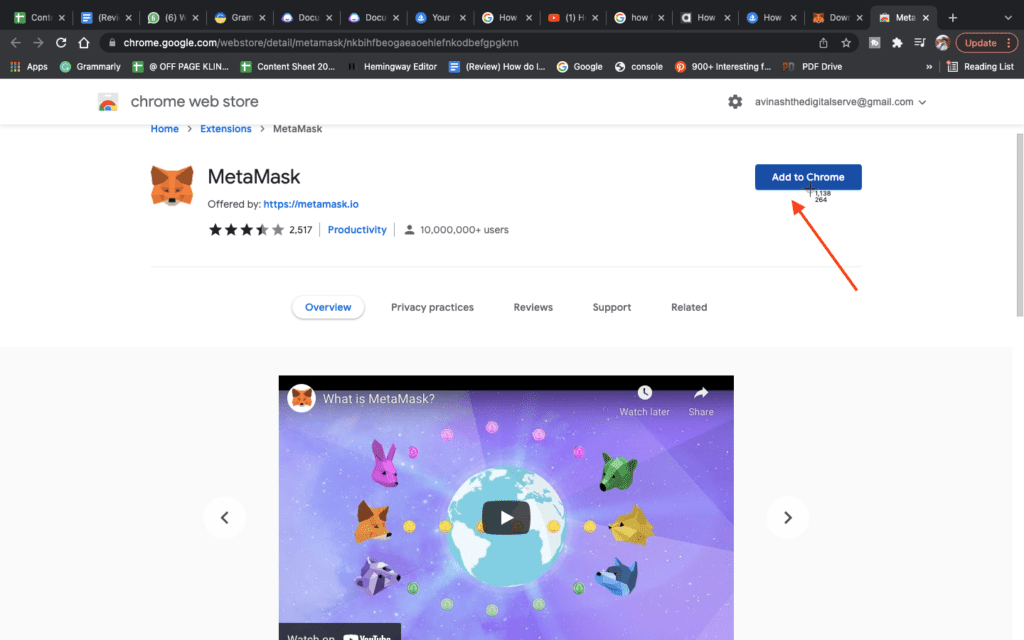 Step 3. Tap on the Option of "Get Started."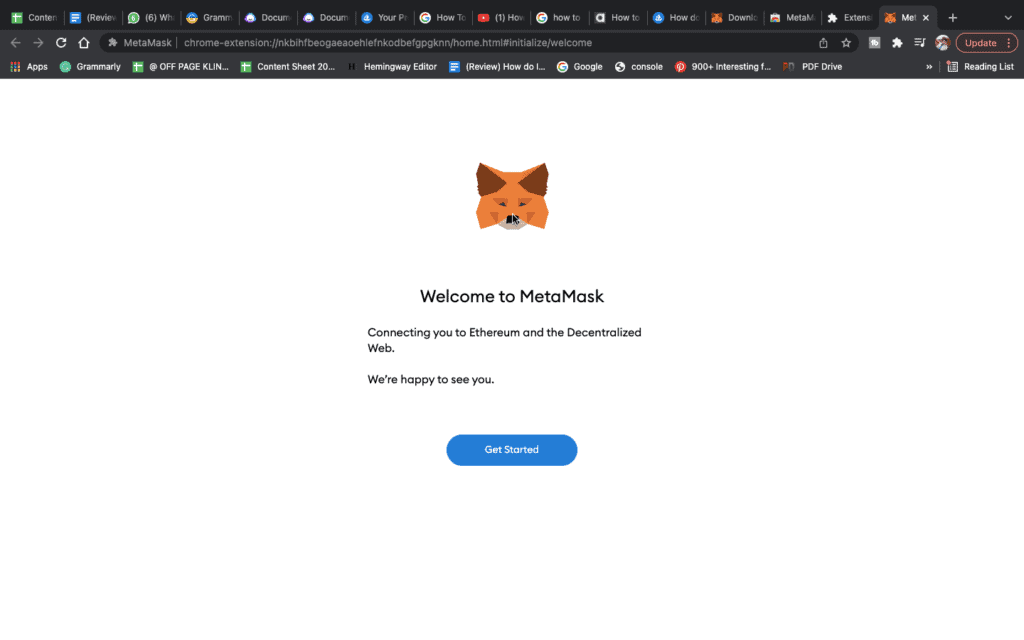 Step 4. Tap on the "Create a Wallet" Option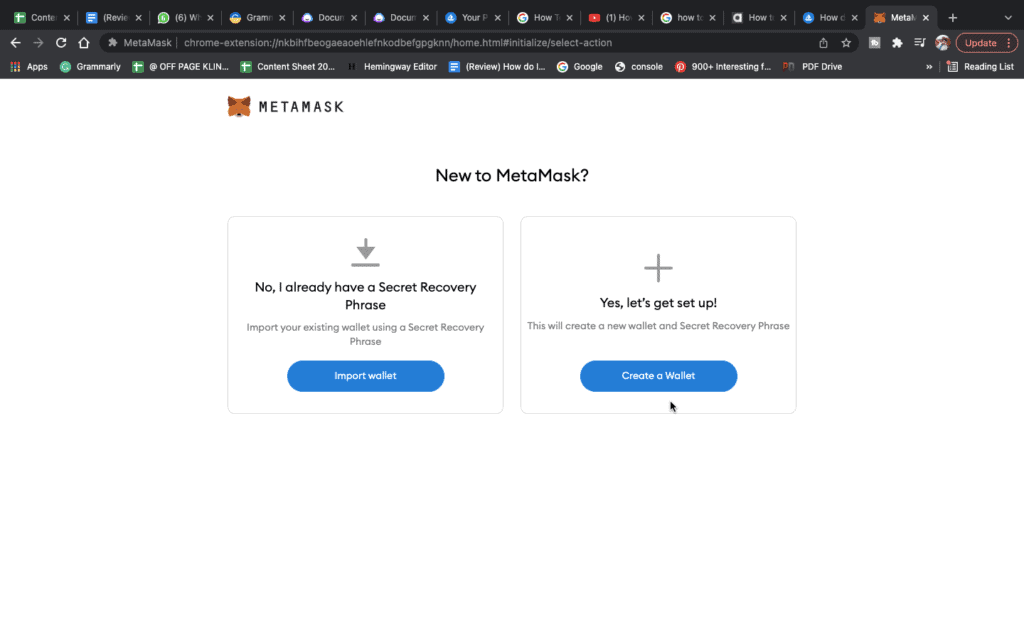 Step 5. Tap on "I Agree"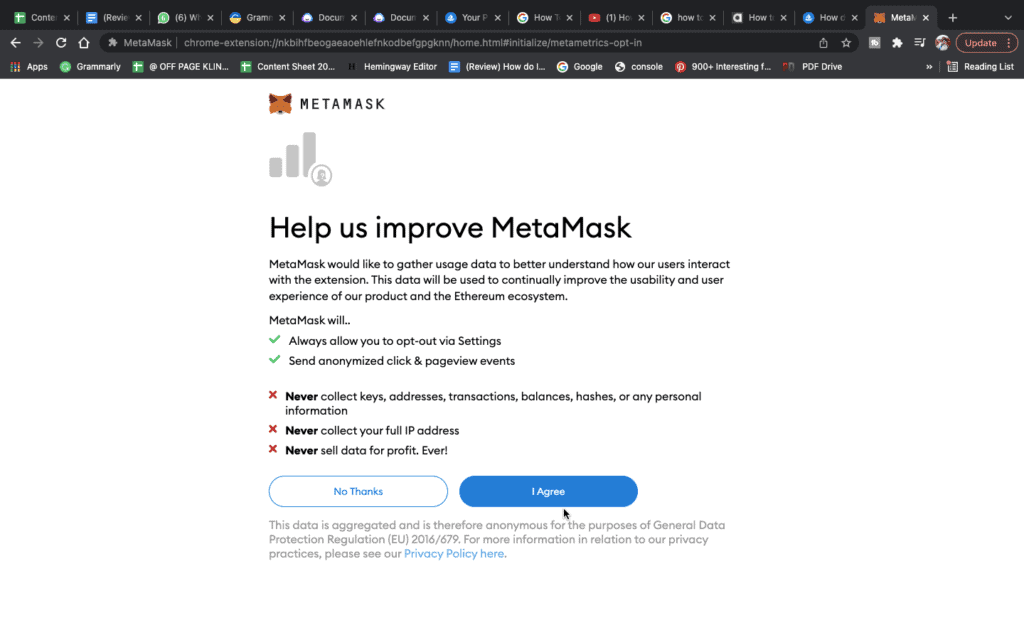 Step 6. Create a strong password of at least 8 digit and Confirm and Tap on Create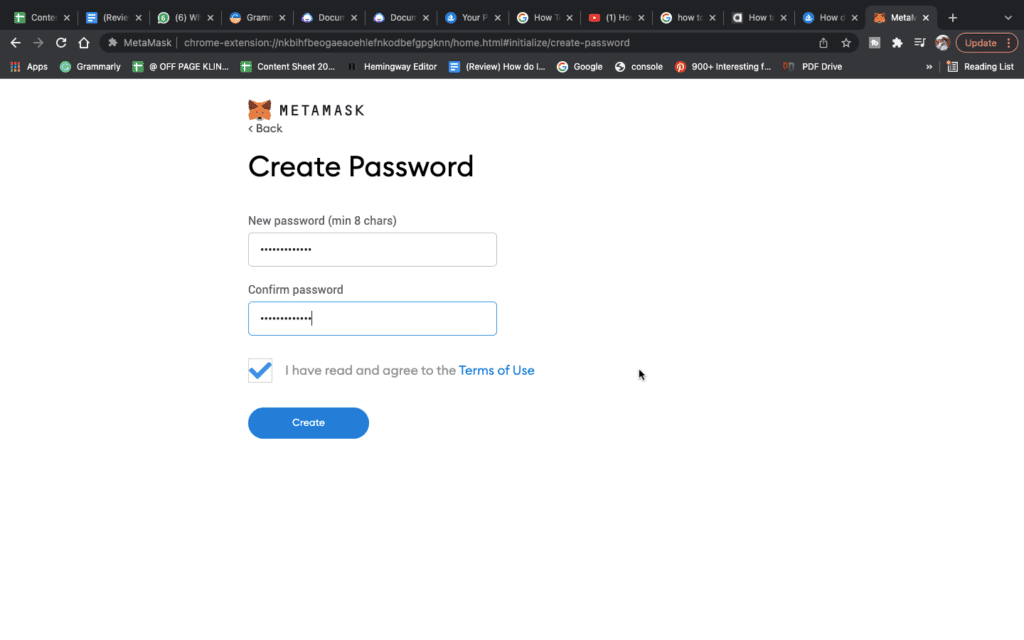 Step 7. Tap on "Next"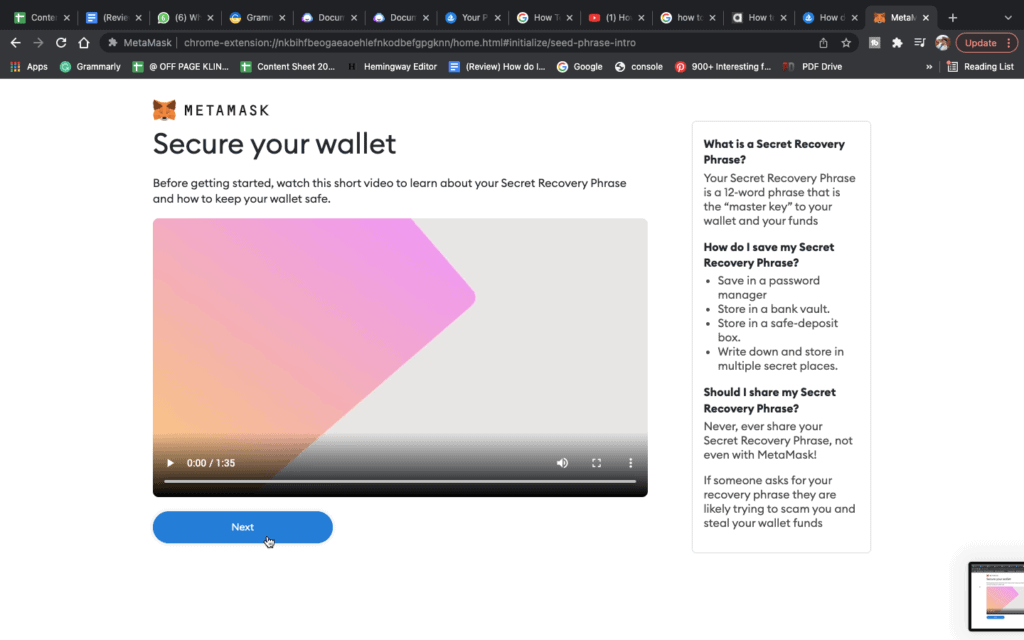 Step 8. Tap on the lock to unlock the secret code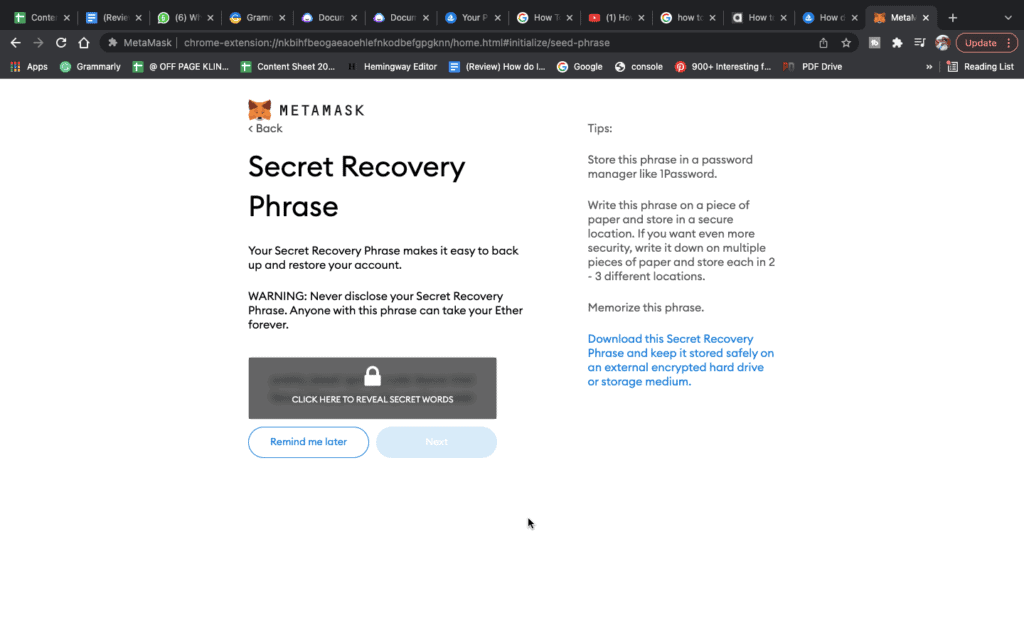 Step 9. Copy the sentences appearing in the box and click on "Next"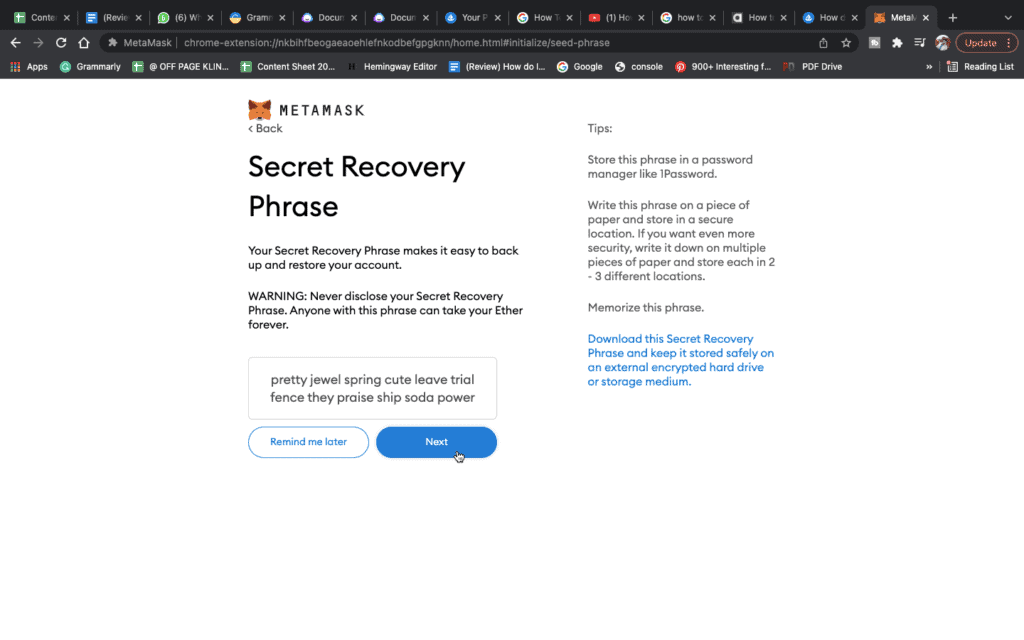 Step 10. Confirm the Secret Recovery Phrase (sentence). select the words in a proper order to confirm it.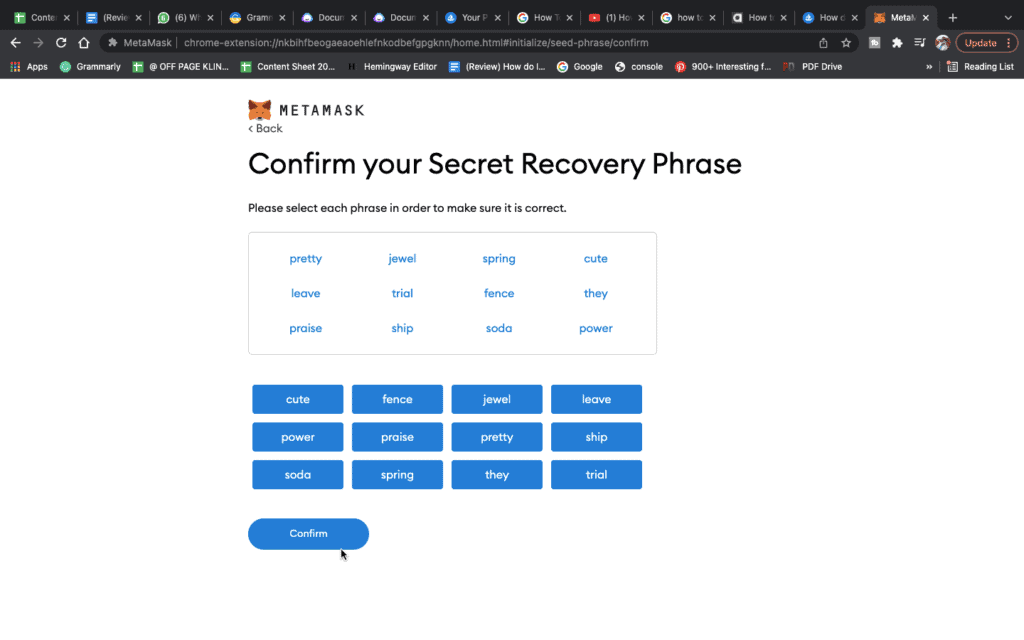 Don't forget to Note down the backup phrase to keep it safe. it will work when you forget your password by mistake. In this scenario, you will be able to log in your account by using this phrase.
Step 11. Read the tips given in the screenshot and tap on "All done" when read.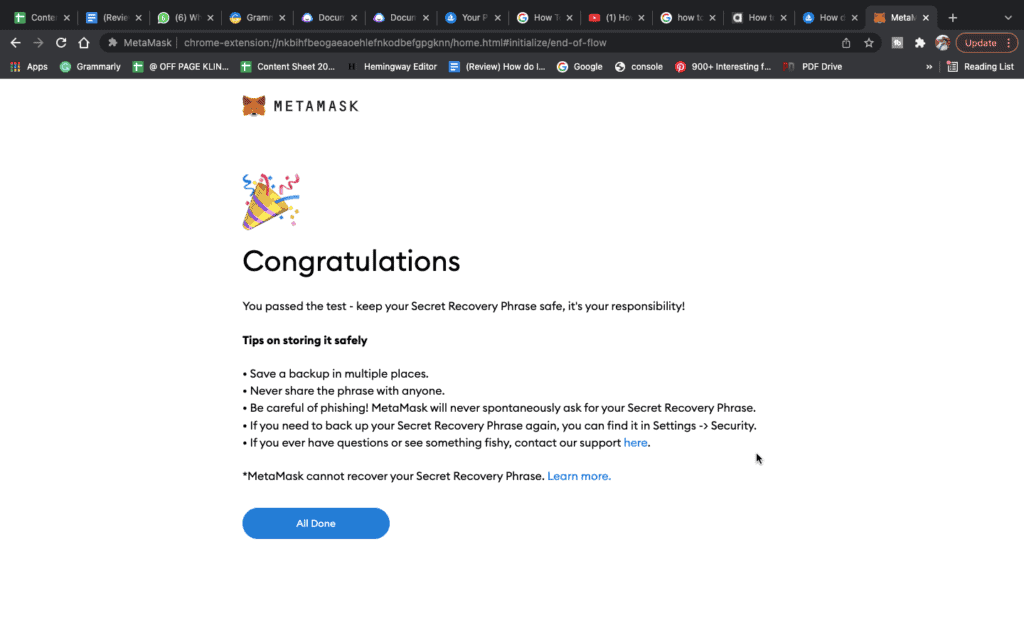 Start Your Funding Process
Step 1: Tap the "Wallet Icon" placed on the last position at the upper right corner.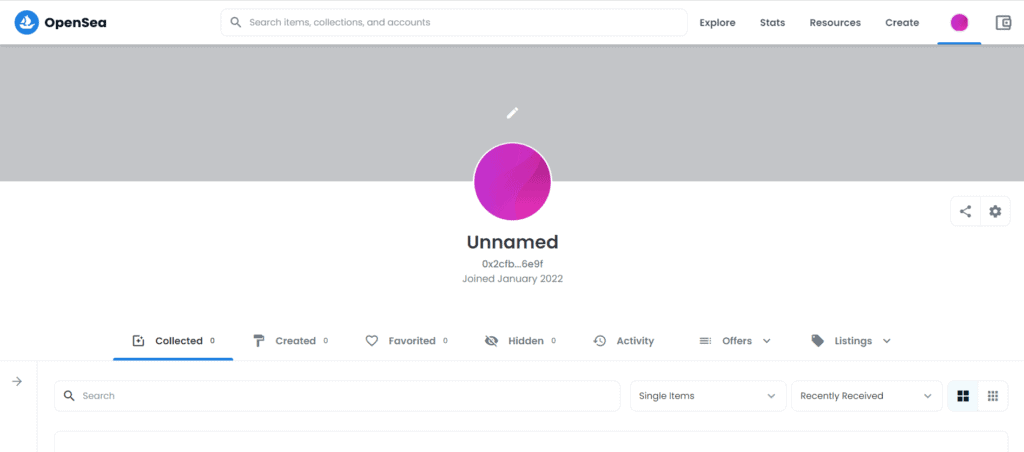 Step 2: Click "Add Funds.
Step 3: Then, you will have a screen appear saying "Deposit Crypto" or "Buy With Card."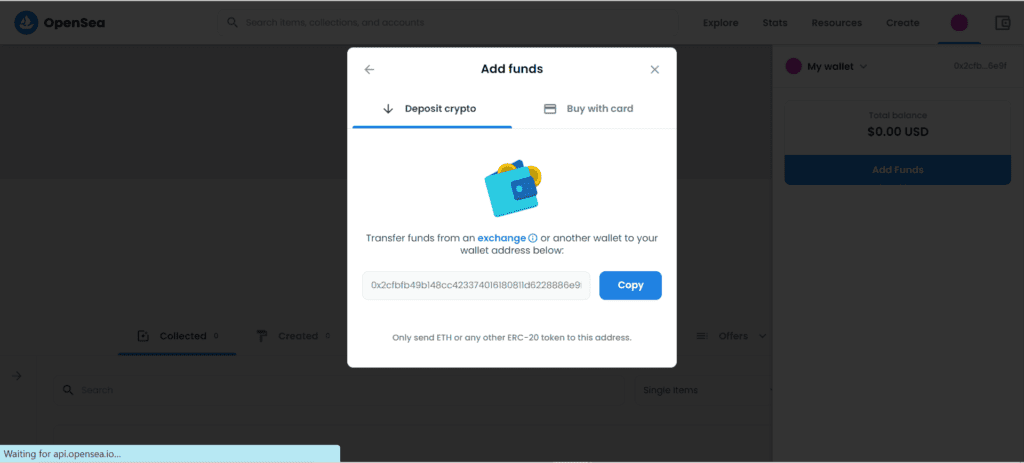 Note: If you choose "Deposit Crypto," you will have to copy the wallet address to deposit the funds in your OpenSea connected wallet from any other exchange or wallet. 
Add Funds With Card
Step 4: If you choose "Buy with Card," Select your respective currency from the dropdown and add the amount you would like to add. Click "Continue" to proceed further.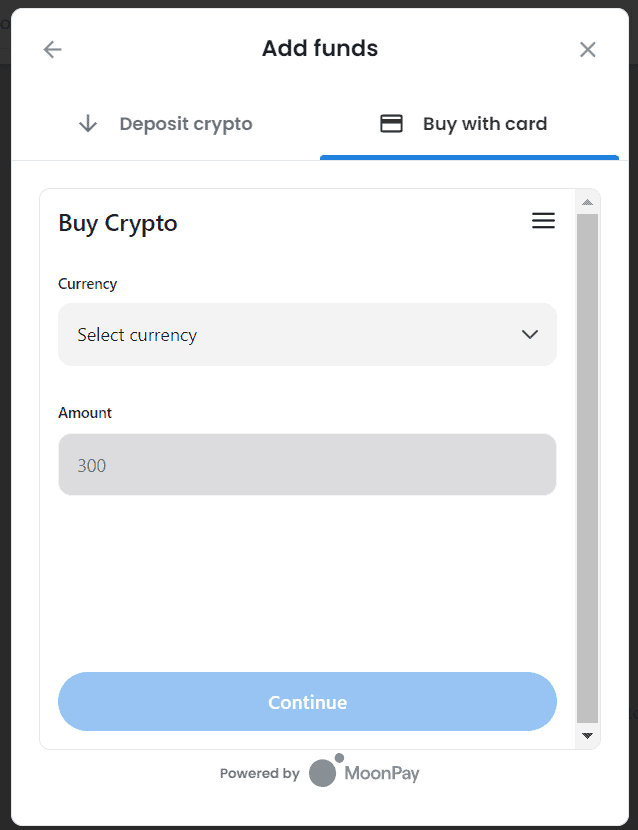 Step 5: Now, on the next tab, enter your email address.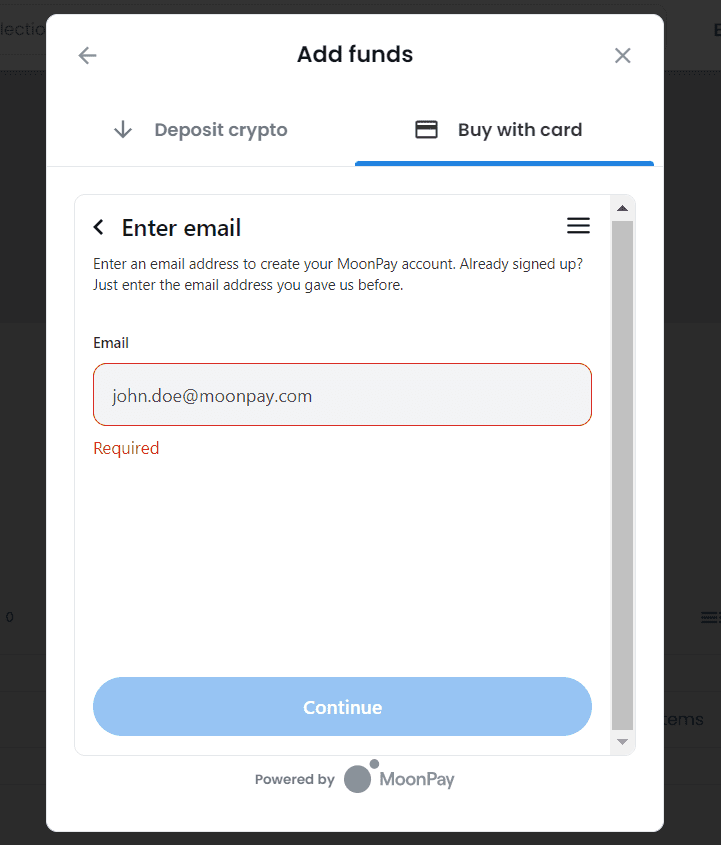 Step 6: And verify with the verification code sent to your email. And click "Continue."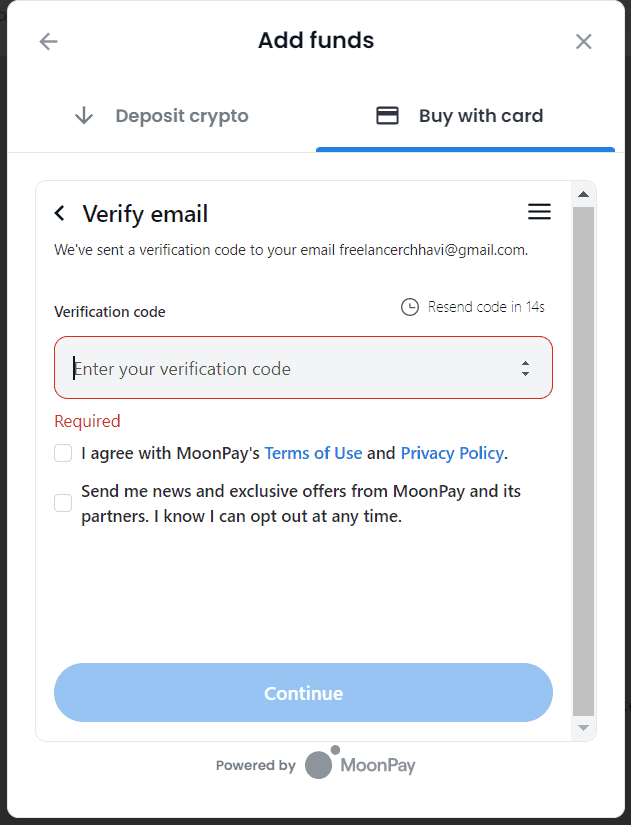 Add The Required Basic Details

Step 7: Enter your basic details, and click "Continue.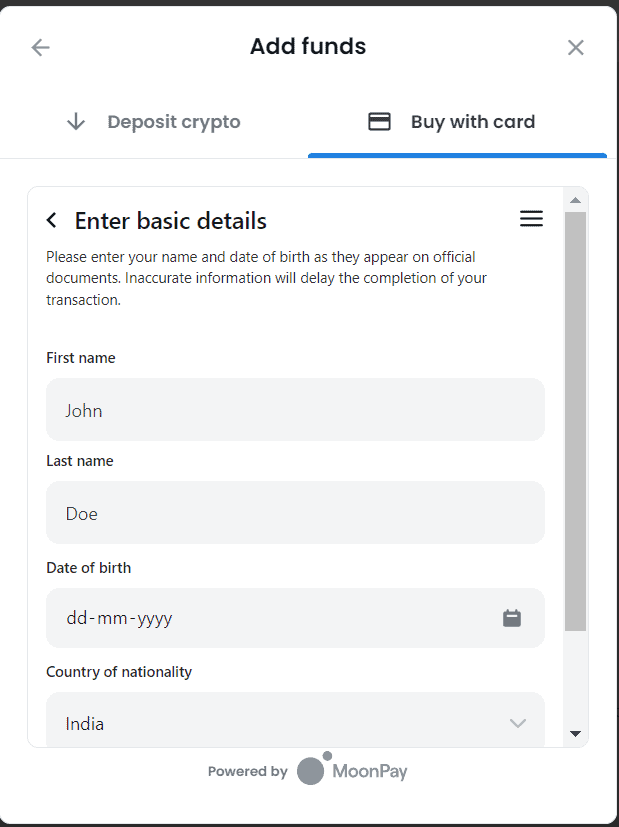 Add Your Card Details
Step 8: Now, add your card details to "Add Funds" in your OpenSea's connected Wallet.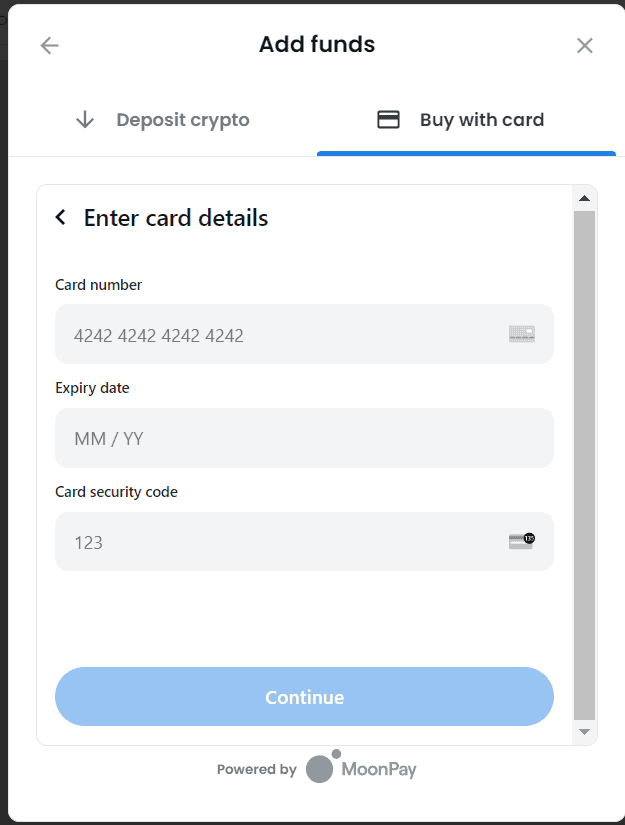 Can not deposit money into OpenSea
If you are unable to deposit your money, it means you might be facing some error or might be a server error. Refresh the website and repeat the process. 
Make sure you are following the right process to add money into OpenSea. If still facing the same error, discuss with the OpenSea support. 
Also Read:
What Are the Fees for Depositing Money to OpenSea?
No fees are applied when sending money or items. There's not a single piece of information about any fees. 
Still, you should pay attention to the details of the payment because that can be information about hidden fees (ex. if You'll find the visa card number in payment instructions, it means that there will be a 2.5% fee for each transaction).
There's no information about withdrawal options on the site. If you want to get your money back, better to use a credit card or other system than PayPal because PayPal can't help you.
Is OpenSea a Scam?
No. OpenSea is not a scam. It is an open source platform to buy and sell NFTs in the exchange of crypto currencies. OpenSea is now an online market where users can buy and sell NFTs.
That's the idea behind it, but as with every decentralized thing that tends to grow big, there are some allegations about this being a scam or Ponzi scheme.
Conclusion
You get access to a wide range of Cryptocurrencies and digital assets on OpenSea. You can also use it to buy NFT from the comfort of your own home. Fees for transactions are minimal and there are no withdrawal fees as of now. 
However, be sure to check the payment instructions before proceeding with a transaction to avoid losses with OpenSea.