If you're using Tinder, you may have noticed the term "new matches" appearing on your screen and wondered what it means.
In this blog post, we'll explain exactly what "new matches" means on Tinder and how you can view and interact with them.
What Does New Matches Mean On Tinder?
On Tinder, "New Matches" means to users who have recently swiped right on your profile and with whom you have a mutual match and you have't message them till now.
When you get a new match on Tinder, before opening that person profile you will see a red dot.
After opening the profile of that match and before sending the message to them, red dot will disappear and match still appear in New Matches section.
When you have a new match on Tinder, it means that you and the other person have both indicated interest in each other by swiping right on each other's profiles.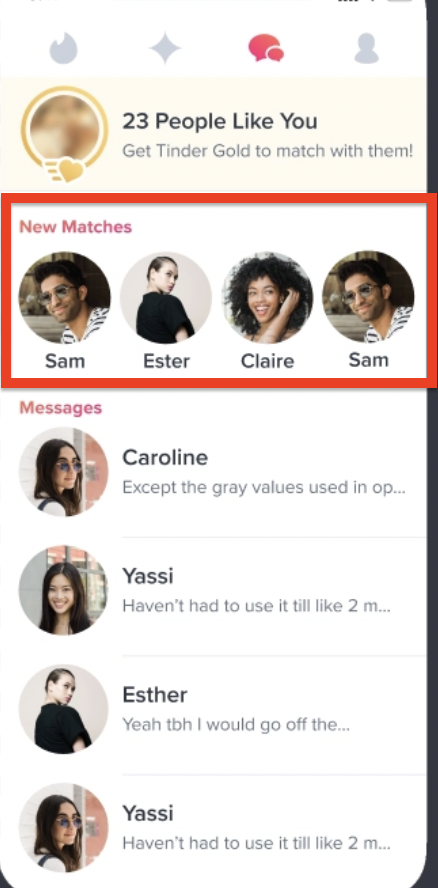 You can view your new matches by going into messaging section from the main screen of the Tinder app.
This will take you to a list of your current matches, where you can see the profiles of people who have recently matched with you.
From this screen, you can send messages to your new matches to start a conversation and get to know each other better.
I hope this helps to clarify what "new matches" means on Tinder.
Similar Posts: