Are you looking to delete your Bondee account?
Whether you're no longer using the app or simply looking to start fresh, deleting your Bondee account can be a quick and easy process.
Bondee is a social networking app that allows you to create and customize your own 3D-animated avatars.
You can customize your avatars' appearance, emotions, hobbies, and the rooms you live in.
You can invite up to 50 friends to join your plaza, and interact with them through live messaging, status updates, and personalized spaces.
With the app, you can join groups, chat with people and even hang out in virtual spaces.
If you're someone who wants to delete your Bondee account, then you've come to the right place.
In this post, we will walk you through the process of deleting your Bondee account in a few easy steps.
How To Delete Your Bondee Account?
Steps to Delete Your Bondee Account:
Open the Bondee app on your device and log in to your account.
Tap on your profile icon, which is located in the bottom right corner of the screen.
Now, Tap on the "Settings" icon, which is located in the top right corner of the screen.
On the personal settings page, tap on the "Account Security" button.
After that, Tap on "Delete Account" button.
After that a popup confirmation will come "After the account is deleted, all your status and friends will be removed".
If you are not sure then click on "Not Now" button but if you are sure you can click on "delete" button
After that select reason for deletion of your account, you need to select one or more option from given ones.
Finally, Click on "Continue" button.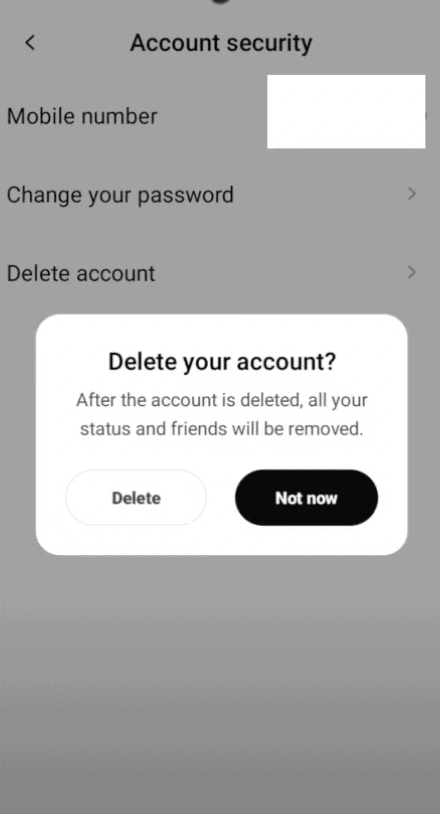 After that one final confirmation will come for deletion of account as below:
If you deactivate your Bondee account, you will able to reactivate it within 30 days.
After 30 days, your account and all associated data will be permanently deleted.
Deactivating your account will prevent you from accessing Bondee services and including any content you have uploaded.
Please note that information on Bondee servers such as chat messages, may still be visible to others.
After that tap on "Accept" button and fill captcha if you get.
Now, you will get verification code on your registered phone number.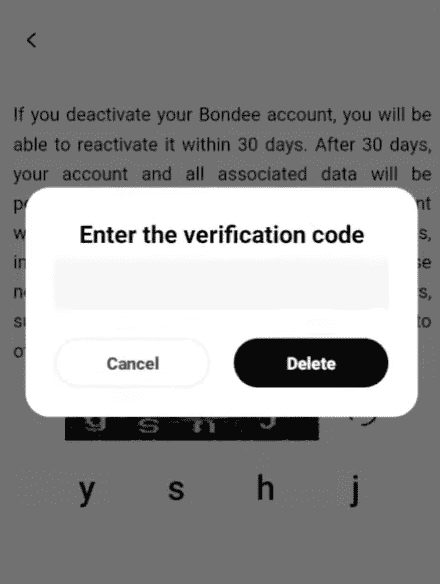 Enter verification code in box and Tap on "Delete" button.
After that you will logged out from the Bondee app.
Similar Posts: