Bondee is a social networking app that allows you to create and customize your own 3D-animated avatars.
You can customize your avatars' appearance, emotions, hobbies, and the rooms you live in.
The app also allows you to chat with friends and participate in virtual activities such as camping, sailing, dancing, and more.
You can invite up to 50 friends to join your plaza, and interact with them through live messaging, status updates, and personalized spaces.
The Bondee app also features a "floating" feature that allows you to explore the sea and interact with new friends by throwing or picking up drift bottles.
Additionally, You can express themselves with a variety of trendy original outfits created by fashion community designers.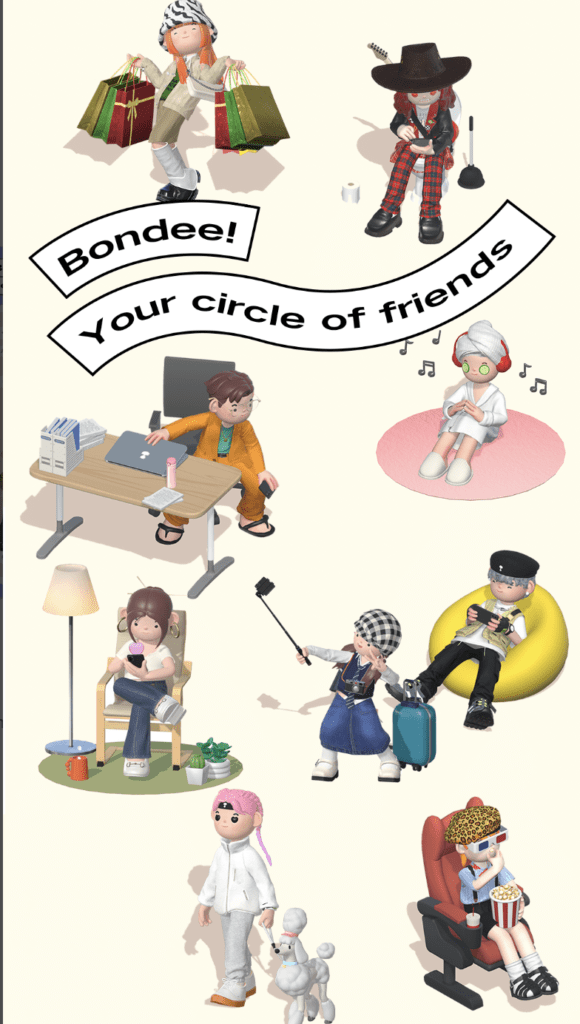 In this blog, we will discuss how to create Bondee app account.
How To Create Account On Bondee App?
Steps to Create Account on Bondee App:
1. Download The Bondee App
To create an account on Bondee, you first need to download the app from the App Store or Google Play Store.
Once you've downloaded the app, open it and select "Start."
Agree to the terms of service and privacy policy before proceeding.
2. Enter Your Phone Number And Verification Code
After you've agreed to the terms of service and privacy policy, select "Sign up" and enter your phone number.
You will then be sent a verification code, which you need to enter to verify your phone number.
3. Fill Out Your Personal Information
Once you've verified your phone number, you'll be prompted to enter your birthday and name.
Please keep in mind that you need to be at least 13 years old to use Bondee.
4. Choose An ID And Set A Password
Next, you'll need to choose a Bondee ID, which is like a social media username.
This is how your friends will be able to find you on the app. You'll also need to set a password and confirm it.
5. Customize Your Avatar
Before you can finish creating your account, you'll need to customize your avatar.
You can select a skin tone, face, hair, eyes, clothes, and more.
Once you're happy with your avatar, select "Done" to complete the process.
6 Enjoy Bondee
And that's it! You now have a Bondee account and you can start using the app to connect with friends, share photos and videos, and more.
Similar Posts: